A man got more than he could ever have dreamed of when he received a get well soon card in hospital.
Joseph Amorese won $7 million (£4.7 million) when a lottery ticket tucked inside the card turned out to be a winner.
The 46-year-old was given the card by his father after he had surgery in Easton, Pennsylvania.
"I don't expect my life to change that much," Amorese says in the video above.
"I'm going to go work every day, my wife is going to go to work, and we'll invest the money."
Amorese's father has given lottery tickets to loved-ones as gifts in the past, but no one has even won more than a few dollars.
He purchased the winning ticket in a shop in New City, New York.
Amorese told his wife about their big win over the phone.
"I said 'Honey, I think we won $7 million'," he recalls. "There was silence on the other end of the phone. She was too stunned to talk."
We're sure the lucky ticket has helped Amorese to feel much better.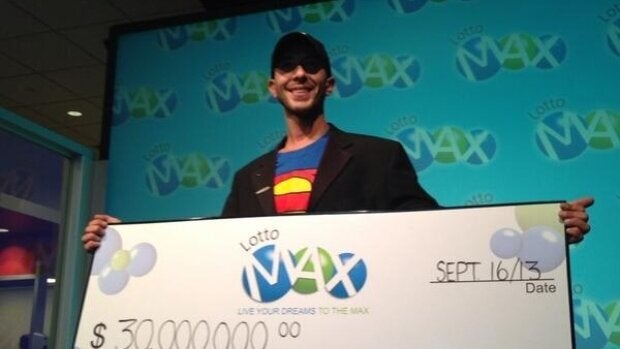 The Accidental Millionaires: 7 Stories Of People Who Stumbled Into Their Lottery Wins