EXCLUSIVE INTERVIEW: Watch Keanu discuss his new role in our video above
After the sudden death of his beloved wife, John Wick, (Keanu Reeves) a retired hit man, is forced back into action by a brutal Russian mobster, when his 1969 Boss Mustang catches the eye of sadistic thug Iosef Tarasov - who breaks into his house and steals it, beating John unconscious and leaving his beloved dog Daisy dead.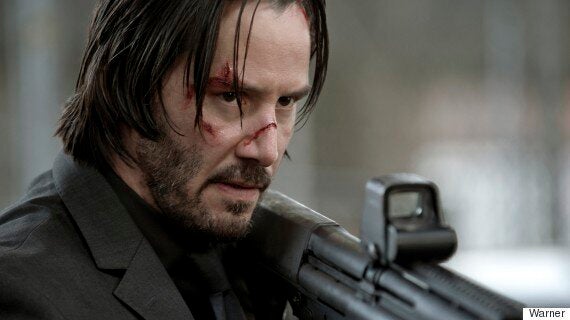 Keanu Reeves as John Wick
Unwittingly, they have just reawakened one of the most brutal assassins the underworld has ever seen, in John Wick, a stylish tale of revenge and redemption.
'John Wick' is in UK cinemas from 10 April. Watch the trailer below...
Related