Labour has struggled with immigration. Politicians sense the public mood has gone against hundreds of thousands of people coming to Britain every year. Ed Miliband has said his party previously "got it wrong" on the issue in an attempt to win back voters.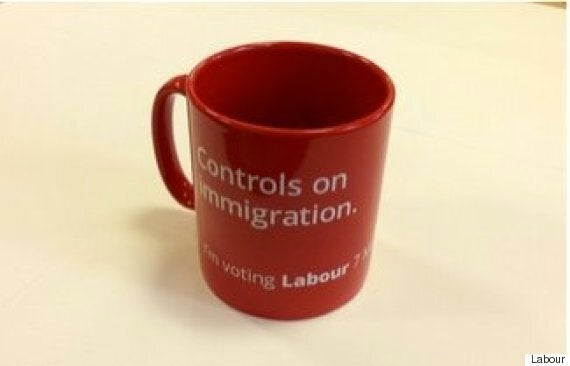 If someone at work, carrying this mug, asked if you wanted tea, would you say yes?
That's right, for just £5.00 you can enjoy a cuppa AND, at the same time, reassure yourself Labour isn't soft on immigrants.
The red mug also says "I'm voting Labour", presumably to ensure no one confused it for a piece of Ukip merchandise.
Somewhat optimistically, Labour's shop specifies the £5.00 price is "for one", perhaps presuming people would think they could get multiple conversation-stopping, concerns-you-are-a-bit-racist-inducing "Controls On Immigration" mugs for that price.
At the time of writing, there were 498 mugs still in stock, meaning at least two have been bought.
The mug is one of five to feature the party's core pledges. The others are 'A strong economic foundation', 'Higher living standards for working families', 'An NHS with time to care' and 'A country where the next generation can do better'.
A Labour spokesperson told ITV News: "Labour has five election pledges. This is one of the election pledges."
Immigration is an issue both main parties have struggled to sound convincing on recently.