Aidan Turner has landed himself plenty of fans since he began starring as Captain Ross in 'Poldark' , however, the actor isn't exactly sure what all the fuss is about.
Aidan has previously opened up about the gruelling training schedule he committed himself to ahead of filming, but he's insistent that - despite what viewers think - he doesn't think of himself as handsome.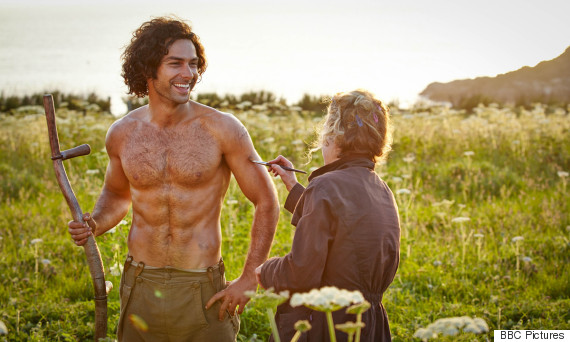 BLOOMIN' HECK!! Nope, no idea what all the fuss is about
Speaking to The Mirror, he explains: "It's not easy to watch yourself.
"I don't know any actor who does enjoy it and the more time goes on, the harder it gets. I'm quite critical of myself."
"I don't look in the mirror and think I'm handsome," he states. "I looked this morning and saw spots on my face."
The Irish actor has starred in a number of TV shows and films, including 'The Hobbit' trilogy, but this is his first huge TV role.
So far, the series has been well-received by critics and Aidan has also been praised by Robin Ellis, who played the original 'Poldark' in the '70s.
The show hasn't been without its hiccups though, and earlier this year, eagle-eyed fans spotted a 'Downton Abbey'-style gaffe, when a burglar alarm was visible in one scene - which is a bit of a problem when your series is set in the 1870s.
LIKE US ON FACEBOOK | FOLLOW US ON TWITTER