SNP MPs will be a "Scottish raiding party" intent on burning Westminster down after the general election, former Lib Dem leader Lord Ashdown has said.
The veteran peer, who is Nick Clegg's election coordinator, told the BBC this morning he feared a surge in support for the SNP put the future of the United Kingdom at risk and compared the situation to the collapse of Yugoslavia. Current polls suggest the SNP could dramatically increase its number of MPs from six to around 50, making it the third largest party in the Commons.
Ashdown said: "The SNP has got one aim. They're are not coming south to help Westminster work. They are coming south as a Scottish raiding party to burn Westminster down and to make the thing dysfunctional. I watched this happen in the Balkans by the way, you first of all make it dysfunctional and then you have a case for breaking away, that's what their aim is."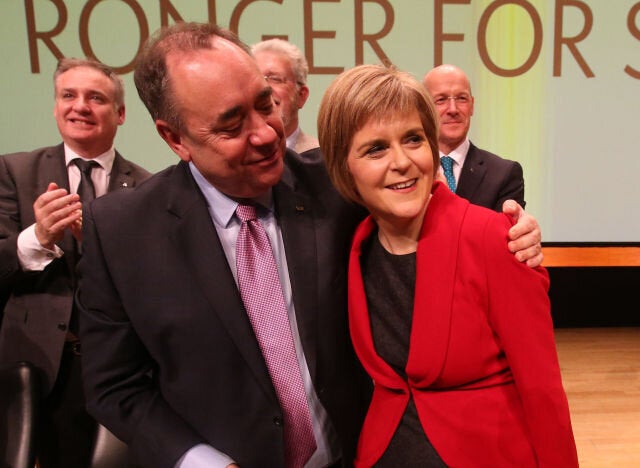 SNP leader Nicola Sturgeon has ruled out any post-election deal with the Conservative Party. However she has said she is open to supporting Labour on a case-by-case basis. Miliband has ruled out a formal coalition with the SNP, but another looser deal remains a possibility.
On Sunday, Salmond, who hopes to return to Westminster in May as a MP, said Conservative attempts to portray Miliband as being in his pocket were "fundamentally stupid".
"I don't think it's doing Labour any harm and I don't think it's doing us any harm whatsoever because the most important thing for the SNP in every Westminster election is to achieve the thing we failed to achieve since 1974 and that's to achieve relevance in a Westminster election," he said. "Nobody can say we are anything other than relevant to this election campaign."
Asked about the circumstances in which Scotland might become independent in the future, Salmond told the SNP conference: "The Scottish National Party is 80-plus years old and for most of that period, for all of it basically, the single biggest stumbling block against the achievement of Scottish independence has not been to convince people that Scotland should be independent but to convince people that there was actually a process by which we could become independent.
"And the biggest gain in that sense from the campaign is we have now what Nicola (Sturgeon) has identified as the gold standard of how Scotland goes from where we are now to become an independent country.
"And that is quite simple, that is in any Scottish election, a political party or parties put in their manifesto a commitment to hold a referendum on independence and then win a majority in that Parliament and if that is done then that referendum will be held and if the people of Scotland so judge, Scotland will become an independent country. That is the gold standard."