The main 'Mad Max: Fury Road' trailer has arrived, with Tom Hardy in the rogue role made famous by Mel Gibson.
The man behind the original trilogy, George Miller, is back at the helm, with Tom Hardy taking the title role of Max Rockatansky.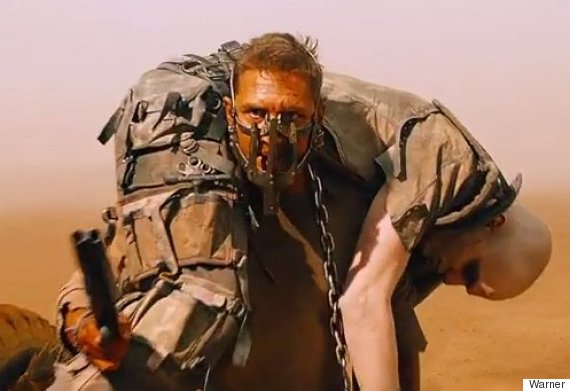 Tom Hardy isn't having an easy time of it, judging by the main trailer for 'Mad Max: Fury Road' just arrived
Alongside him is Oscar winner Charlize Theron, Nicholas Hoult, Zoe Kravitz, Riley Keough (that's Elvis's grandchild), Hugh Keays-Byrne and Rosie Hungtington-Whiteley.
Miller directs from a screenplay he wrote with Brendan McCarthy and Nico Lathouris.
'Mad Max: Fury Road' will be in cinemas from the new date of 14 May, the same day as its Cannes debut. Watch the first trailer below...
LIKE US ON FACEBOOK | FOLLOW US ON TWITTER