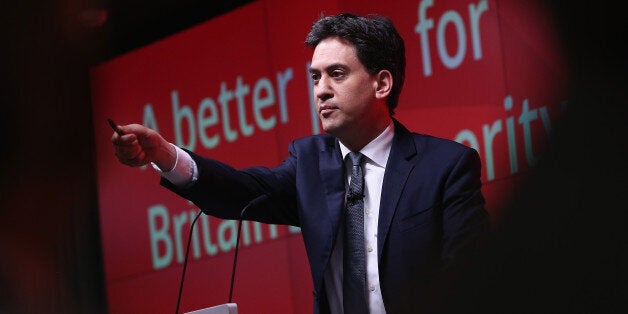 The SNP could seize almost three-quarters of Labour's seats in Scotland, a new poll has suggested, with a swing to the nationalists of 19 points.
The research, which questioned voters in all 40 constituencies which Labour held north of the border, found 30% of people who had voted for the party five years ago are now planning to back the SNP in May.
In the 40 battleground seats - Eric Joyce's Falkirk constituency was not included in the research - 43% of people said they would be voting SNP compared with 37% for Labour.
This could see the SNP win 28 of the constituencies if there was a uniform swing to the nationalists.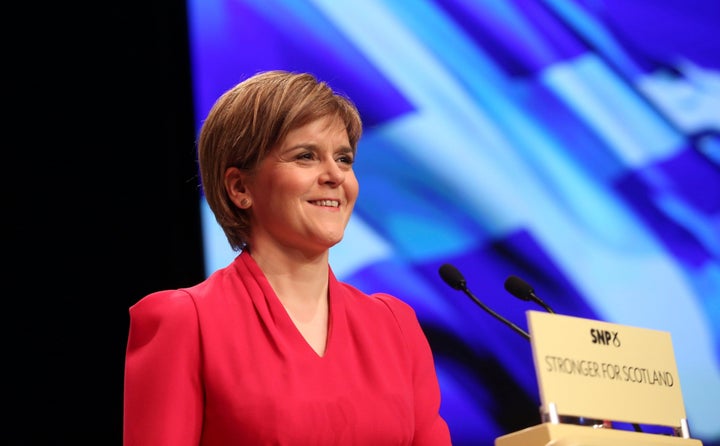 The poll put support for the Tories at 13% across the 40 seats, with the Liberal Democrats, Scottish Greens, Ukip and other parties each on 2%.
Fewer than a third of those questioned (29%) want to see David Cameron back in Number 10 after the election.
While only 17% of Labour voters and 19% of SNP supporters want him to serve a second term, 89% of Conservative voters want him to be prime minister rather than Mr Miliband.
When SNP voters were questioned on their reasons for backing Ms Sturgeon's party, 56% cited their desire for Scotland to be independent, with more than a third (35%) saying that Labour "no longer represents people like me".
Three out of 10 SNP voters also said the other parties had broken their promises on devolution while 29% highlighted Labour's decision to campaign alongside the Conservatives in last year's independence referendum.
Just over a quarter (26%) of SNP voters said they were backing the party because they believed it had the best policies.
When asked about their reasons for opting for one party over the others in the election, 56% of all voters who were polled said they wanted to keep Scotland in the UK.
Almost half (49%) said they had chosen to support a particular party because it most closely reflects their own views while 33% said they did not want a Conservative-led government.
ComRes interviewed 1,000 adults living across the 40 constituencies for the research.
SNP campaign director Angus Robertson said: "This latest poll is another welcome indication of the strong backing for the SNP we are seeing in communities across Scotland as Labour continues to pay the price for working hand in glove with the Tories during the referendum - and for lining up with them at Westminster to vote for George Osborne's plans for another £30 billion of cuts.
"While this poll is very welcome, we are taking absolutely nothing for granted and we will work harder than ever to win people's trust on May 7 so we can deliver jobs and investment, instead of yet more Westminster austerity cuts.
"Electing a strong team of SNP MPs is Scotland's opportunity to hold real power in the House of Commons, to ensure the things that matter to people in Scotland are firmly on Westminster's agenda - and to advance the cause of progressive politics across the whole of the UK.
"By electing more anti-Tory MPs than Tory MPs we can lock David Cameron out of Downing Street - and put an end to the ideological commitment to austerity which is hurting communities across Scotland and elsewhere in the UK."