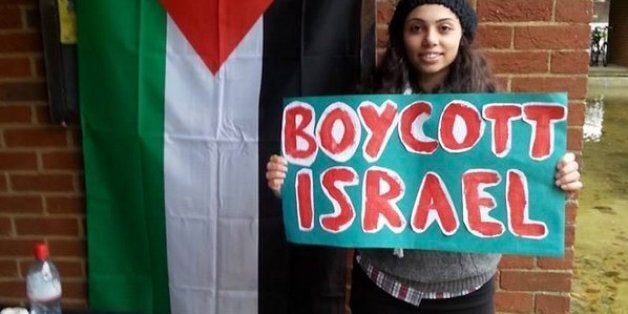 Students at Sussex University have voted to boycott Israeli goods on their campus following the violent conflict in Gaza last summer.
The decision means any shops and restaurants commercially connected to the students' union (USSU) will be forced to stop buying products from Israel.
The USSU will also intensify lobbying of the university to join the boycott.
Read More:
There were 1292 votes cast with 113 abstentions, with the motion winning with a 68% majority (806 votes). The decision follows a similar vote held at SOAS in London, which backed an academic boycott of Israel, RT.com reports.
Speaking to HuffPost UK, Salah Eldin, a member of the Sussex Friends of Palestine society, said: "It was great seeing so much support from different groups and people on campus for the campaign, and as it was also a full economic, academic and cultural boycott, we thought it was going to be a hard one to pass, but thankfully the overwhelming majority voted in favour of the full boycott.
"I hope more universities in the UK and everywhere would join the BDS [boycott, divestment and sanctions] movement too and stand on the side of justice."
A spokesperson for USSU said: "As a democratic organisation, all Students' Union policies come from our membership. With nearly 70% of students voting to endorse the BDS movement, this is a clear sign of what Sussex students want.
"Sussex now joins the growing number of unions, including the National Union of Students, to take such action.
"Over the coming weeks, we will be working closely with students at Sussex to put our policies into action, including lobbying the University of Sussex to follow our lead. We are already identifying contracts that University has, and relationships with organisations, that we hope to be reviewed."
The Sussex Friends of Palestine society, which was behind the campaign for the vote, released a statement following the victory.
"This is a clear victory for those who fight against Israel's system of oppression, as well as for the growing BDS movement which continues to go from strength to strength, especially on university campuses.
"However, work at Sussex is not over, instead it has just begun. We must now work with the Students Union to demand that the University of Sussex listens to its students, and abides by the policy of BDS."
Sussex's Jewish society has been contacted for comment but has yet to respond.