It's the latest gadget that Amazon hopes customers in the US will be plastering all over their homes. These tiny little branded smart buttons are assigned to essential everyday products like toilet paper, high-quality moisturiser and err, those really expensive instant coffee pods we all seem to be addicted to at the moment.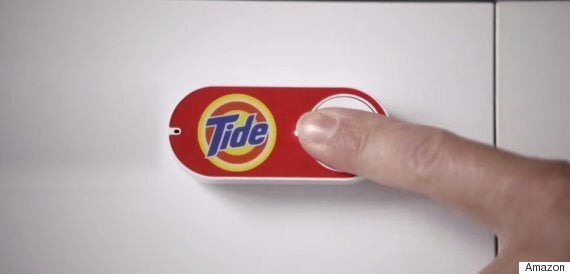 When the user runs out, they simply press the button and Amazon immediately adds the product to their shopping list making sure that it turns up before you've even noticed the caffeine drop-off.
It's part of Amazon's Prime offering in the US that allows customers to actually order home essentials as you would with Ocado or any other home delivery service.
At the moment it's just invitation only while Amazon works out if people actually want to fill their home with buttons that could potentially mean you never have to leave home.
Related