Nine British nationals have been detained in Turkey after allegedly attempting to cross illegally into Syria.
In a statement, the Turkish military said the group had been arrested in Hatay province, which shares a border with the war-torn country.
The Foreign Office said it is in contact with the Turkish authorities.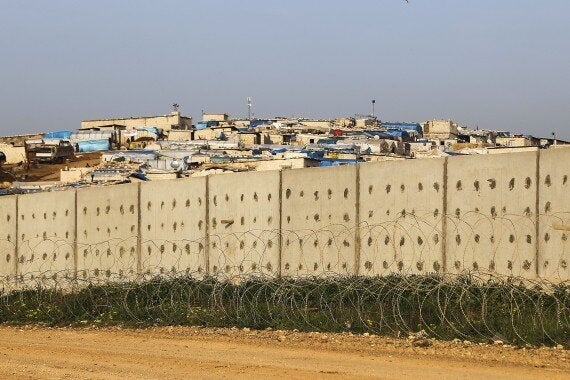 9: 3 meters in height and 500 meters long wall was built between Turkey-Syria border near the refugee camp near Atme town of Syria to prevent crossing the border without permission
It follows the arrest at the Turkey-Syria border last month of three young men, who were tracked down after police were given a tip-off about their alleged plan to enter the country.
A woman was also arrested at the border in March on a separate occasion.
In February, police launched an international manhunt for three schoolgirls who went missing from their east London homes.
Bethnal Green Academy pupils Shamima Begum, Amira Abase and Kadiza Sultana are now believed to be inside Syria after flying to Turkey on a well-trodden path to the country.
It is understood they were following another 15-year-old girl who travelled there in December.
Concerns about how Turkish authorities dealt with the disappearances were later raised by their families.
The Metropolitan Police believe around 600 Britons have travelled to Syria and Iraq since the conflict began, while around half are believed to have returned to the UK.