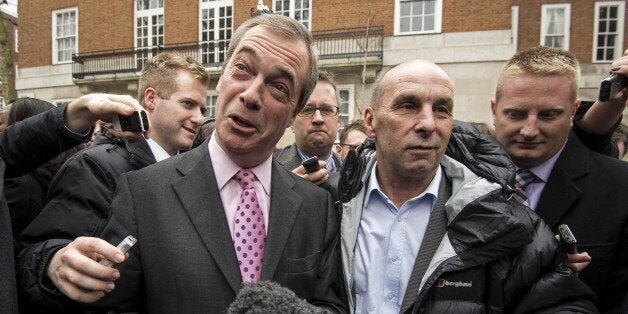 The referendum on Britain's membership of the European Union should not be extended to 16 and 17-year-olds because they have been brainwashed by pro-EU colouring-in books, Ukip has said.
The party accused the Liberal Democrats of trying to "gerrymander" a future in-out referendum by demanding that 16 and 17-year-olds and EU migrants are given a vote as the price for another coalition with the Conservatives.
But Ukip has said that 16 and 17-year-olds should not be able to vote in the referendum because they have been exposed to pro-EU propaganda.
Asked at a Westminster briefing what the party was referring to, Ukip deputy chairman Suzanne Evans said: "It's everything there from colouring-in books on the Common Agricultural Policy for primary school children right up to research projects at university level.
"The amount of money that the EU is putting into this propaganda and throughout the entire education system is enormous."
Asked if schoolchildren were being brainwashed, Ukip economics spokesman Patrick O'Flynn said: "I think it's not a million miles away. It's certainly designed to catch people young and feed them propaganda and a very partial view which you know just speaks up to the EU being an unalloyed good thing that we couldn't possibly do without."
Asked again, he replied: "It is an emotive term but I wouldn't demur from the description of brainwashing."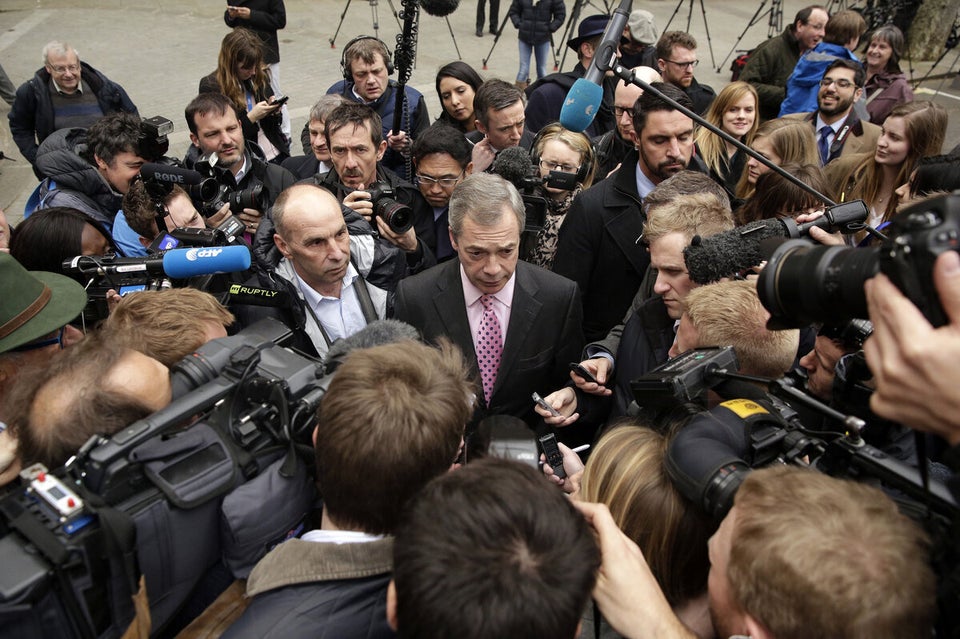 Nigel Farage campaigning
O'Flynn stressed that Ukip's general view was that the franchise should not be extended and insisted the fairest way of holding a referendum would be to stick to the rules of a general election.
The party campaign chief also accused the Lib Dems of trying to skew any vote on EU membership.
He said: "Let's be frank about it, opinion research shows that 16 and 17-year-olds are much more likely to be in support of Britain's membership of the European Union than is the population in general.
"And the electoral franchise does not allow 16 and 17-year-olds to vote and it's no wonder the Liberal Democrats wish to make this change but it's a gerrymandering change which is clearly intended to skew the result."
O'Flynn also called on David Cameron to "come clean" on any discussions he has had with the Lib Dems about the referendum and then guarantee he will not meet any of the party's demands.
He also claimed the Prime Minister could be open to the Nick Clegg's ideas as a way of doing an "un-Conservative" thing and letting the Lib Dems take the rap.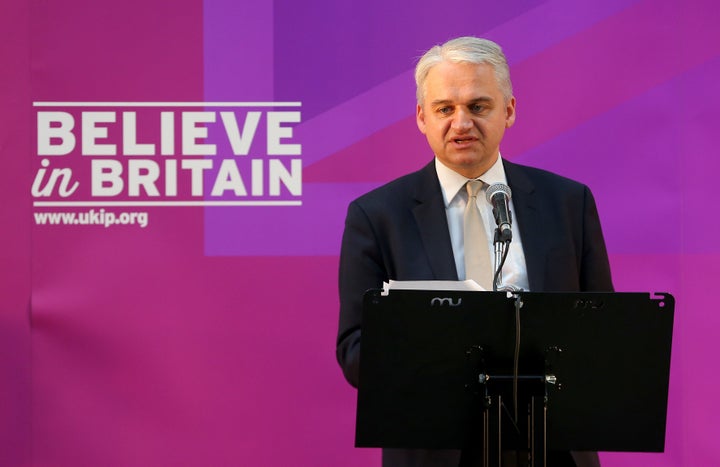 O'Flynn said: "We would like David Cameron to come clean about exactly what discussions he has or has not had with Nick Clegg in the quad or in wider coalition circles.
"We would like him to guarantee that none of these demands will be met, that Mr Clegg will not have a hand in the question, the timing, and that there is no question whatsoever of the franchise being changed from the general election franchise.
"Because in the case of 16 and 17-year-olds they are far more likely to have been exposed recently to very strident pro-EU views and not to have heard the Eurosceptic case at all.
"And in the case of EU migrants, there is obviously a vested interest potentially in how they will vote. We see this as an attempt by the Liberal Democrats to gerrymander the outcome but we are also worried that David Cameron has a habit of letting the Liberal Democrats take the rap for certain un-Conservative things he might be planning to do."