You know something in the world isn't quite right when a cat's bringing in more than one of the world's top models.
But that's exactly what's going down in the fashion industry right now, as Karl Lagerfeld's fluffy feline friend, Choupette, earned over £2 million last year - from just two jobs.
Meanwhile, model and actress Cara Delevingne reportedly earned £2.4 million in a year after travelling the globe and attending various fashion weeks.
The fashion designer's beloved cat lives the life of Riley and has somewhat expensive taste - when she's not flying First Class with her two maids in tow, she's attending photo shoots for the cover of Lucky magazine. She also has over 54K followers on Instagram.
But now Lagerfeld has let slip that she raked in £2,172,625 last year from a collaboration with cosmetics brand Shu Uemura and photo shoot for the Vauxhall Corsa car calendar.
Lagerfeld says he is picky when it comes to the jobs that Choupette takes on: "I don't allow her to do foodstuffs and things like this. She's too sophisticated for that."
But the Siamese cat, who provides endless inspiration for her 81-year-old owner, is a very particular puss. In a book entitled 'The Private Life of a High-Flying Fashion Cat' it's revealed that Choupette eats from fine Goyard china and even has her own iPad.
"She hates other animals and she hates children," exclaims her besotted owner. "She stays always with me and she has two personal maids. They play with her, they have to take care of her beautiful white hair, the beauty treatments for her eyes, and they entertain her."
"She is the centre of the world," Lagerfeld adds. "If you saw her, you would understand."
Gosh, just imagine what she'd be able to achieve if she had thumbs...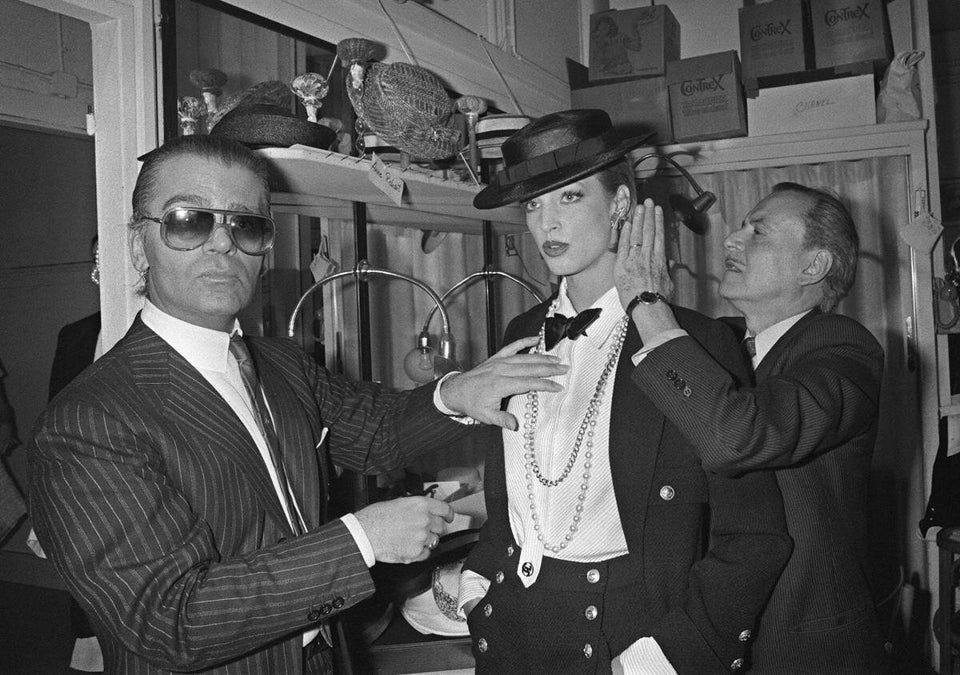 Karl Lagerfeld