US President Barack Obama's Easter address was rudely interrupted this year by airborne invaders.
Of the honey-making variety.
The President was reading Maurice Sendak's Where The Wild Things Are to children at the White House Easter Egg Roll when a small squadron of bees gatecrashed the event.
As a ripple of unease sped through his audience, Obama exclaimed: "Oh no, it's a bee!"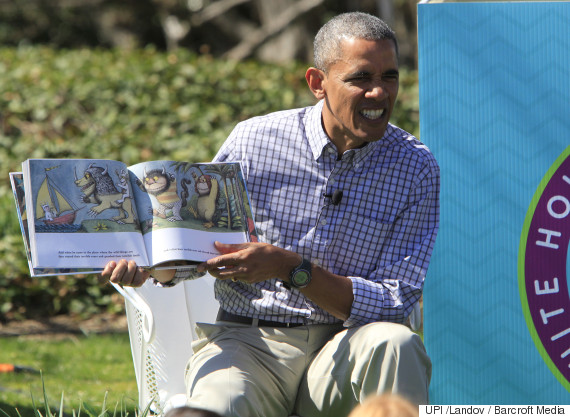 'That's OK guys, bees are good': President Obama attempts to quell the panic
Once the fear had evolved into screams of terror the President tried to calm his young charges, assuring them: "That's OK, guys, bees are good. They won't land on you. They won't sting you, they'll be OK."
But the children refused to be calmed, shrieking back: "They sting and they're scary!"
SEE ALSO:
The President attempted to restore order once more, insisting: "Hold on! Hold on! You guys are wild things! You're not supposed to be scared of bees when you're a wild thing!"
The South Lawn features its own beehive, and the White House uses honey from it in the kitchen, Politico writes.
And Obama himself has taken a personal interest in the preservation of the humble honey bee by last year announcing a task force to help save the dwindling population.