The aluminium battery has a number of other advantages over current lithium-ion batteries by being more durable, safer to use and flexible - making it ideal for use in the new wave of wearable gadgets that are hitting the market.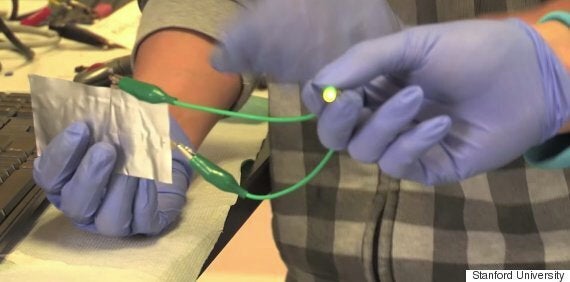 Publishing their findings in the journal Nature, Professor Hongjie Dai and his team believe that their design could be the first true alternative to the current lithium-ion batteries we use today.
"We have developed a rechargeable aluminium battery that may replace existing storage devices, such as alkaline batteries, which are bad for the environment, and lithium-ion batteries, which occasionally burst into flames. Our new battery won't catch fire, even if you drill through it."
While scientists have experimented with aluminium-ion batteries before, the team at Stanford believe they're the first to turn the technology into something that's actually viable for consumers.
The prototype is capable of powering smartphones, wearable devices and the team are even considering it on a much larger scale as a more affordable energy storage solution for national power grids.