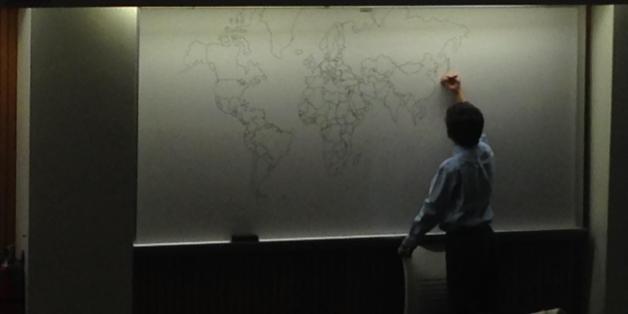 bobitis/Imgur
An 11-year-old New York youngster is going viral on Reddit after he was snapped drawing an incredibly intricate world map on a whiteboard - complete with correct borders - from memory.
The picture was uploaded to r/pics by user bobitis with the caption "An 11 year old boy with autism came into my daughters college class today and drew this from memory."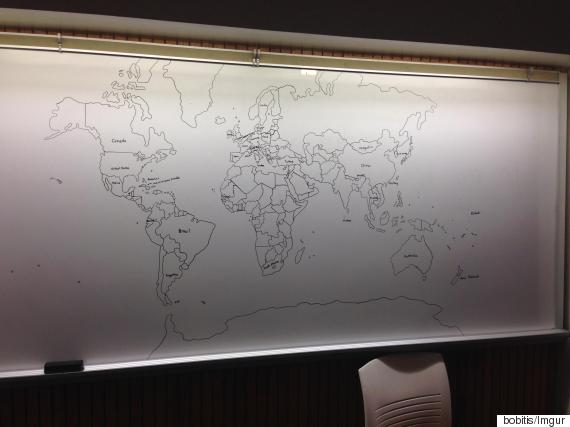 Bobitis said: "He is the son of one of my daughter's professors. He came into the classroom today and did this.
"I was amazed… especially as a father of a child with similar attributes."
Many people with autism manage incredible feats of memory, but the phenomenon is not fully understood by scientists. Research suggests it may be due to differing sizes of the amygdala and hippocampus.
SEE ALSO:

10 Things Parents Of Children With Autism Want To Tell You

This Is What Really Causes Autism, According To New Research