The Prime Minister said that he believed that the issue had been settled "possibly for a lifetime" by last year's referendum vote in favour of remaining part of the United Kingdom.
Appearing on the Scottish TV leaders debate last night, the First Minister and SNP leader Nicola Sturgeon refused to rule out a second referendum following the 2016 elections to the Scottish parliament.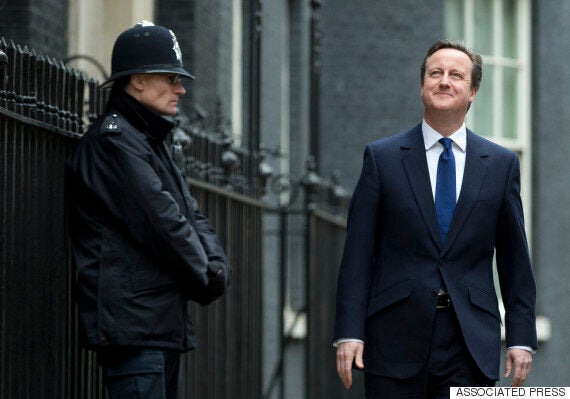 Cameron leaving Downing Street to as The Queen to dissolve Parliament ahead of the election on 7 May
But in an interview with the UK Parliament's The House magazine, Mr Cameron said that as far as he was concerned, the matter had been dealt with.
"I believe it's settled. I quote (ex-SNP leader) Alex Salmond - settled for a generation, possibly for a lifetime, is what he said. And I'm sticking with that," he said.
"I think there was a very big debate in Scotland, a very big moment, a very big turnout. But it was pretty decisive, a ten point margin is pretty decisive."
Pressed on whether he would feel bound to accept a referendum if Ms Sturgeon included a commitment to hold one in her Holyrood manifesto and the SNP won, he replied: "That issue is settled."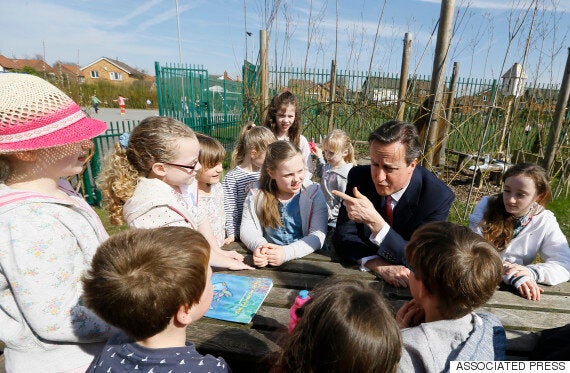 Cameron talks to children at a school near Bolton, England, in his general election campaign
An SNP spokesman said: "As the First Minister has made clear, it is the people of Scotland - not David Cameron or any other politician - who will decide when any future referendum on independence might be.
"The General Election is not about independence - it is about electing a strong team of SNP MPs to stand up for Scotland's interests at Westminster."