A high school student and her best friend have spoken out against bullies with an inspiring and heartwarming photo message.
Mikenzy Snell and her friend Matt Pliska, who has Down's Syndrome, held up a sign reading "Real friends don't count extra chromosomes" at their school prom, which they attended together.
The pair had been planning their special night for an entire year, after Pliska asked Snell the go with him straight after the previous year's prom.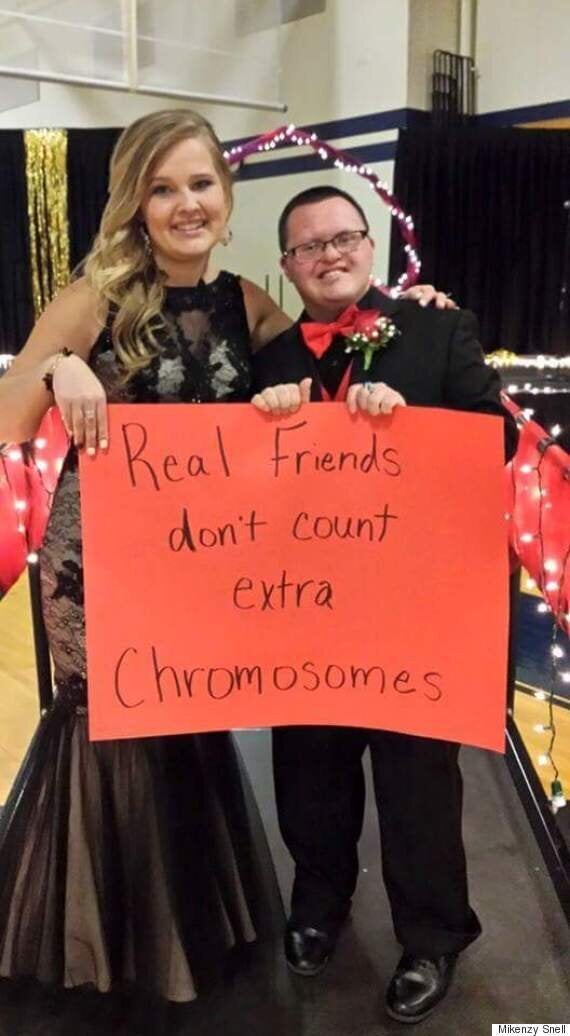 She went on to say his positivity along with his "very handsome smile" had affected not only her life, but the lives of many others.
The sign they held is a reference to the cause of Down's Syndrome, when an individual is born with an extra copy of the 21st chromosome.
Snell currently coaches their school's Special Olympics basketball team, while Pliska manages the boys' hockey team and girls' football team.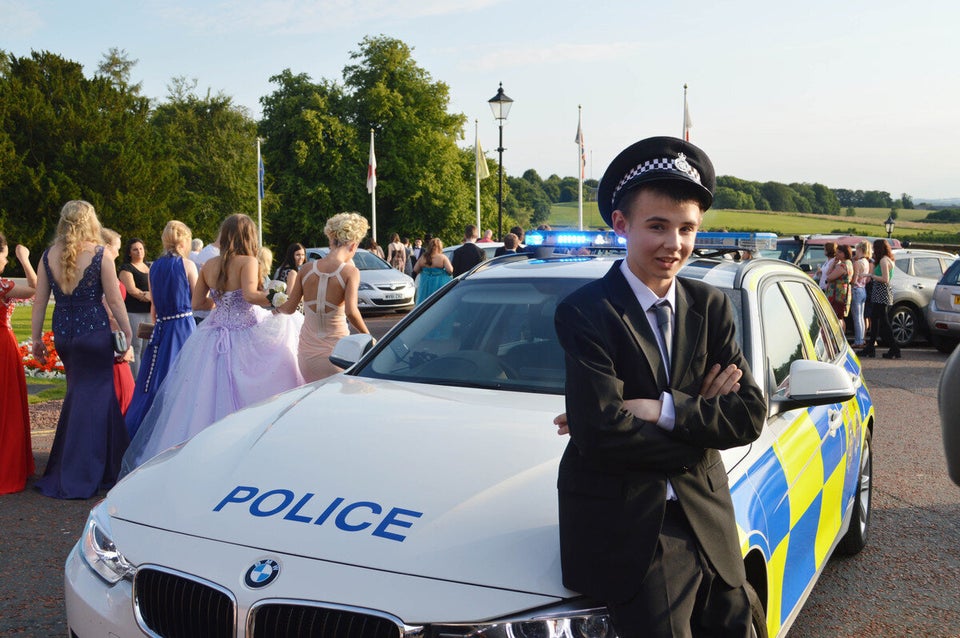 Teen With Cancer Rides To Prom In Police car