We've all waved goodbye to bottles of shampoo we forgot to decant into 100ml containers before going through airport security - but did you know the rules also apply to breast milk?
Alyssa Milano certainly did not.
The Charmed actress and mum-of-two had spent her flight pumping breast milk, which is no easy task:
However Milano was not to know that her troubles were only just beginning.
After landing at Heathrow her bottles of expressed milk were taken away.
Heathrow staff quickly replied that the milk had been confiscated because Milano wasn't traveling with her children - Milo, four, and Elizabella, seven months.
But Milano wasn't soothed.
"I would have happily spread milk in different containers (which I travel with) to comply to those liquid rules," she added. "Instead, milk was taken away with no discussion. Shampoo, lotions, etcetera were simply tested and handed back with no issue. Makes no sense at all."
"The Department for Transport sets aviation security regulations in the UK, including with regards to carrying liquids on-board aircraft.
"Our advice to passengers (developed in accordance with the regulations) regarding breast milk is:
"If you are travelling with a baby or infant you can carry a reasonable amount outside of your liquid bag for your journey. To assist security screening, please do not carry these items in a flask. If you are not travelling with a baby / infant all your liquids must comply with the 100ml rule. Spare supplies should be packed in hold baggage."
Milano is a staunch defender of women's right to breastfeed in public, watch the video below to find out how she responded to criticism she received after tweeting a photo of herself breastfeeding: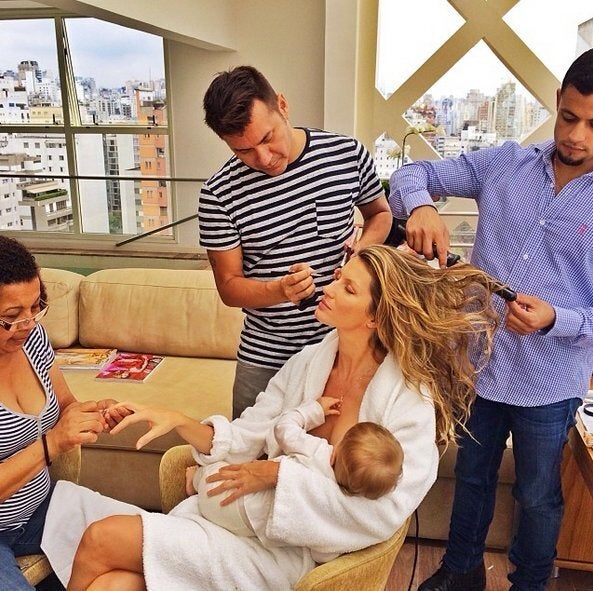 Memorable Breastfeeding Moments In Hollywood
Related