The Apple Watch reviews are here. Press have been getting to grips with Apple's first smartwatch for just a week and already the verdicts have started rolling in.
With a Force Touch Retina Display that can sense pressure, a heart-rate monitor and wireless charging, the Apple Watch might be the most advanced product Apple has ever made.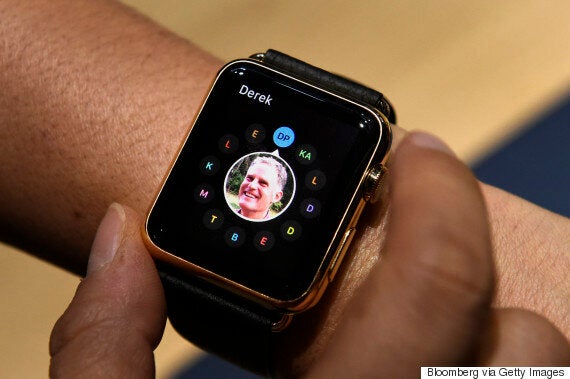 It's also one of the most-anticipated products. While Android Wear was first off the mark, Google's watch-based operating system is still struggling to find its place in the hearts of the masses. Can the Apple Watch finally convince mass audience that the smart watch is here to stay?
We'll be getting our review up in a week or so, until now though here's the collective verdicts of the Apple Watch from both sides of the pond:
"There's no question that the Apple Watch is the most capable smartwatch available today. It is one of the most ambitious products I've ever seen; it wants to do and change so much about how we interact with technology. But that ambition robs it of focus: it can do tiny bits of everything, instead of a few things extraordinarily well. For all of its technological marvel, the Apple Watch is still a smartwatch, and it's not clear that anyone's yet figured out what smartwatches are actually for."
"The Apple Watch can certainly make you a worse dinner guest. But it can also make you a slightly better one. The difference is whether or not you're willing to think about what really matters vs. what seems to matter.
The watch is not life-changing. It is, however, excellent. Apple will sell millions of these devices, and many people will love and obsess over them. It is a wonderful component of a big ecosystem that the company has carefully built over many years. It is more seamless and simple than any of its counterparts in the marketplace. It is, without question, the best smartwatch in the world."
"And this much is unassailable: The Apple Watch is light-years better than any of the feeble, clunky efforts that have come before it. The screen is nicer, the software is refined and bug-free, the body is real jewellry. First-time technologies await at every turn: magnetic bands, push-to-release straps, wrist-to-wrist drawings or Morse codes, force pressing, credit card payments from the wrist. And the symbiosis with the iPhone is graceful, out of your way, and intelligent.
But the true answer to that question is this: You don't need one. Nobody needs a smartwatch. After all, it's something else to buy, care for, charge every night. It's another cable to pack and track. Your phone already serves most of its purposes. With the battery-life situation as it is, technology is just barely in place to make such a device usable at all."
"It's swiping through pictures of family on your wrist, seeing your heart rate spike when you're watching an exciting game and getting a glimpse of a message when you're rushing between classes or meetings. It's trying really, really hard not to look at your wrist when you're in the middle of a meeting. In our new world of too-many-devices, it somehow becomes the second thing you reach for when you roll out of bed.
Smartwatches are still unproven, but Apple has made a pretty strong case for them."
"For now, the Apple Watch is for pioneers. I won't pay the $1,000 it would cost for the model I tested, only to see a significant improvement roll in before too long. But I plan to pay $400 for the 42mm Sport version once it's on sale. That's worth paying for a front-row seat for what's next in tech."
"If you're curious where Apple is going next and have $350-$400 to spend, the entry-level Apple Watch might be fun to explore. Everyone else, I'd wait and see how the apps shape up, how the kinks get worked out, whether any software updates help with battery life. There's a lot more time to decide."