The Argentine ambassador has been hauled into the British Foreign Office to explain a threat by Buenos Aires to prosecute any British company that drills for oil and gas off the Falkland Islands. Bellicose President Cristina Fernandez de Kirchner made the threat in a speech to mark the 33rd anniversary of the Falklands conflict, promising legal action against any British company that drilled in the waters surrounding the disputed islands.
According to Sky News, Foreign Secretary Phillip Hammond summoned Argentina's UK ambassador for a "dressing down" over the "unreasonable" comments. Three British companies are reportedly exploring the island's waters for oil and gas –- Rockhopper, Falkland Oil and Gas and Premiere Oil. The move has been lambasted by the Argentine government, which has threatened to issue arrests warrants against British companies operating in "Argentinian waters."
In March, the British government revealed it was deploying a brace of Chinook helicopters to the Islands in response to the increasingly belligerent tones emanating from Buenos Aires. Speaking in the Commons, Defence Secretary Michael Fallon said the transport aircraft would help bolster defence of the disputed archipelago amid fears of a second invasion.
Fallon said the helicopters would enable the islands' garrison to mount a "swift and decisive response" to any "emerging incidents", and that the government would install an enhanced communications system at the military headquarters at Mount Pleasant as well as putting in place plans to replace the Rapier air defence missiles when they go out of service at the end of the decade.
In her speech, Fernandez de Kirchner mocked Britain's record on poverty, suggesting money would be better spent feeding Britain's poor rather than defend the islands.
"What a paradox when there are more than one million Britons eating at the food banks they have had to open in one of the most powerful countries in the world," she said. "Don't worry. Don't spend another pound sterling on defending the Malvinas. Spend your money feeding the English, on providing jobs for your young people and a better quality of life for the British, because we are not a threat to anyone."
Below are the members of the Margaret Thatcher's war cabinet: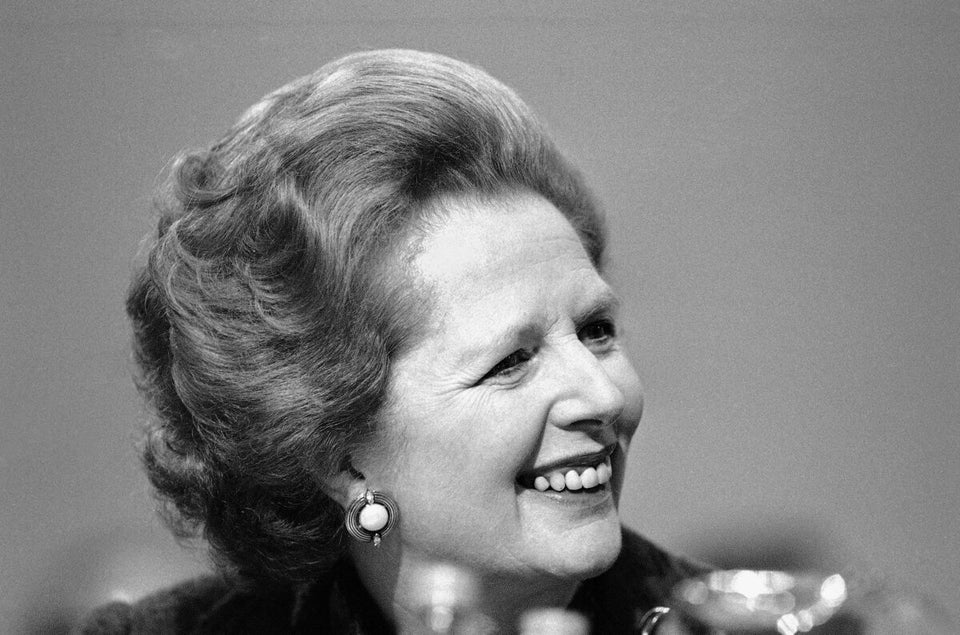 Falklands War Cabinet