As part of our Fitspiration month, we're profiling some of the trailblazing women who are dominating the sport industry in 2015.
Cricket, like most sports, has long been dominated by men. But the women's game is catching up - and fast.
In many ways women's cricket is now unrecognisable to how it was two decades ago. According to England's Cricket Board (ECB), more than 600 clubs are offering cricket to women and girls nationwide.
And that is due, in large part, to the success and prominence of the England Women's team, who have won international acclaim for their persistent sterling performances.
Charlotte Edwards, the current captain of England Women's Cricket club, is seen as the driving force behind this transformation. ESPN described her as "central to the evolution, or even revolution, of the women's game".
Edwards, whose England debut at 16 made her the youngest woman to have ever played for England (this was later bettered by Holly Colvin who debuted at 15), has been awarded an MBE and CBE for her contribution to the women's game.
We caught up with her in the lead up to the Women's Ashes to find out about training, nutrition and her advice for women looking to make it in sport.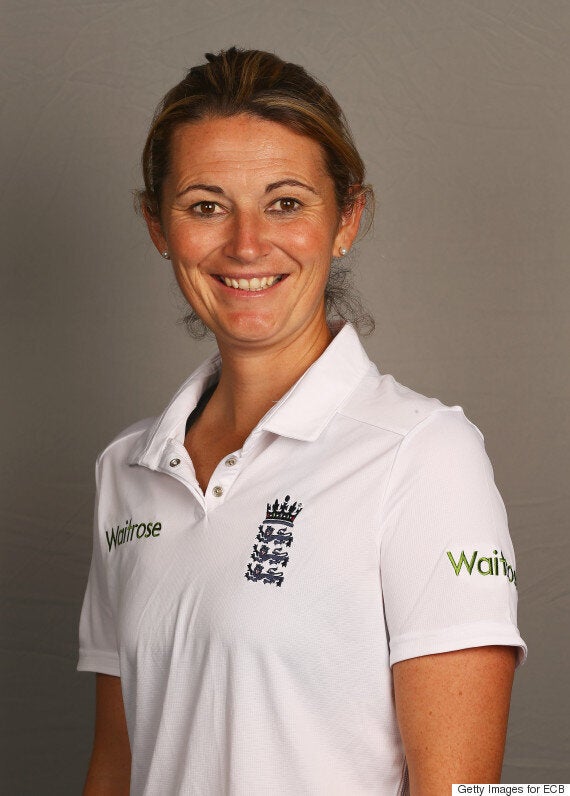 Tell us a bit about a typical training schedule
We train all year round. Between April and September, we gear up for the British summer and cricket season, so we are training outdoors, but between October and March, we'll be mostly training indoors as we prepare for overseas tours.
For the next five weeks, from April through to mid May, training will be a bit intensive with real a fitness focus for the team. But then it will taper off as we get closer to the Ashes so that we are in peak condition for that series.
A typical week involves a mixture of different training sessions to work across cricket and fitness. We train every day but Friday, which is a rest day, and Sunday, which is a match day. Wednesday and Thursdays, when the squad heads up to Loughborough University where we are based, are by far the hardest training days of the week with cricket, weights, running and fielding sessions integrated into one another.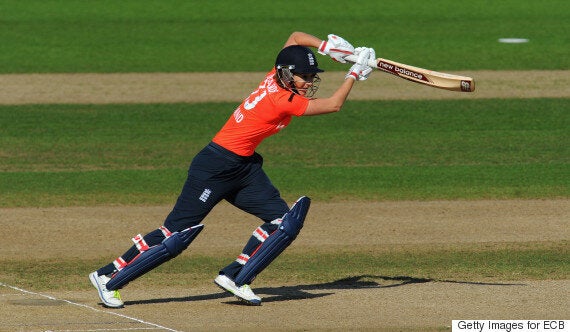 With all that training, how important is your diet in keeping you going? And what do you eat on an average day?
My diet has massively changed throughout my career, the nutritional education the team gets today is first class. This is one of the reasons we're leading the way in women's cricket.
When we're training in Loughborough, we eat in the nutrition lounge (or 'Nut Lounge' as most of us call it for short). We're lucky to have access to first class nutritional information there and in training, this is one of the reasons we're leading the way in women's cricket.
My diet has massively changed throughout my career, I've really started to understand how important a role nutrition plays, especially long days we play in the field and in hot climates.
So typically in Loughborough the squad will get to breakfast for about 7:30am. It will normally consist of eggs or porridge, and fruit there's plenty of fruit to tuck into that will get you through to lunch time. Then we go to lunch where there will be grilled chicken and salad, and fruit and yoghurt for dessert. And evening meals will be meat with salad or veg.
It's very protein-heavy, it's important for us to get lots of protein on board so we can recover quickly and be ready to be at our best every day. So in between meals, we might have a protein bar after a tough training session.
How do you let off steam and relax?
We don't get much time to spend at home, as we're so busy touring. So I when I am at home I like to spend time at home, with friends or family. In terms of leisure I like cycling, and I quite like shopping but don't like to get to do as much of that as I'd like.
I do like to do kareoke, I'm quite good at it. The girls on the squad are quite tired of me singing actually. My go-to song would have to be Total Eclipse Of The Heart by Bonnie Tyler or Whitney Houston's One Moment In Time.
If you could say one thing to young women considering a career in sport what would it be?
It's amazing that it's now possible for women to have a career in cricket!
The first steps are easy, get down to your local cricket club or get your teachers playing in school.
If you want that career, you've got to be prepared to work really, really hard and be dedicated. Most importantly enjoy what you do and when you enjoy what you do be sure to put in the work that is required to make it to the top, which I've obviously been lucky enough to do.
Charlotte Edwards will be live on Sky Sports in this summer's Women's Ashes Series, which gets underway on July 21. Fans will be able to watch every ball live, as part of the channel's biggest ever year of women's sport.
This month we're running a Fitspiration campaign, where we're championing fitness as a positive addition to life rather than always being about weight loss. From inspirational interviews to easy-to-follow exercise tips, we hope to inspire everyone to get out there and have fun. Trust us, your body will thank you for it. If you'd like to contribute email uklifestyle@huffingtonpost.com or tag us on social media using the hashtag #HPFitness