George Galloway may be facing the biggest fight of his political career to retain his seat of Bradford West, but that certainly doesn't seem to have dented his self-confidence.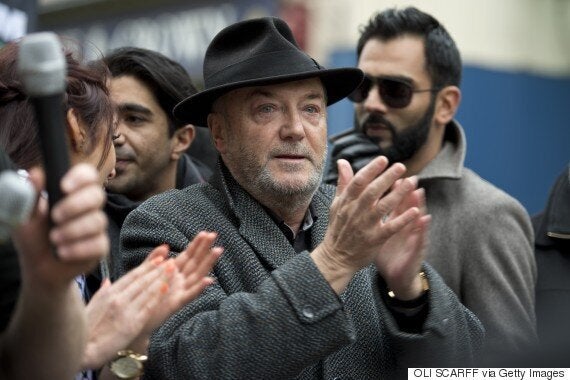 No one could accuse George Galloway of lacking self-confidence
Galloway also introduced himself as "an orator and parliamentary debater of note" and claimed to have "set politics alight in Bradford".
When reprimanded for not sticking to the issues by the hustings' chair, Galloway also proclaimed: "No one will ever stop me."
The event became particularly rowdy when Galloway got into a dispute with the constituency's Labour candidate, Naz Shah.
Shah, a women's rights campaigner, has previously spoken about her experience of forced marriage and domestic abuse.
But at the hustings, Galloway described her as a "big loser" and a "liar" and insisted that she had a only a "passing acquaintance with the truth".
He told her: "You claimed and gullible journalists believed you that you were subject to a forced marriage at the age of 15.
"But you were not 15 you were 16-and-a-half.
"I have your nikah [marriage document]."
He then proceeded to wave a sheet of paper in the air as the crowd erupted, prompting the chair to intervene.
She also said that she would sue Galloway following the General Election.
Labour's initial candidate for Bradford West, Amina Ali, stepped down just three days after her selection, citing family issues.
Galloway was elected as the constituency's MP in March 2012 after Labour MP Marsha Singh resigned due to ill health.
His election saw a 36% swing from Labour.
The famously vocal politician recently accused the BBC of a "set-up" after his appearance on a particularly heated episode of Question Time.