The Chancellor insists that he has fixed the economy - but he's also clearly keen to prove he's handy at sorting out other things too.
Osborne was first snapped ceremoniously screwing a handle onto a vacuum cleaner during his visit to the factory that make the famous 'Henry' brand in Chard, Somerset.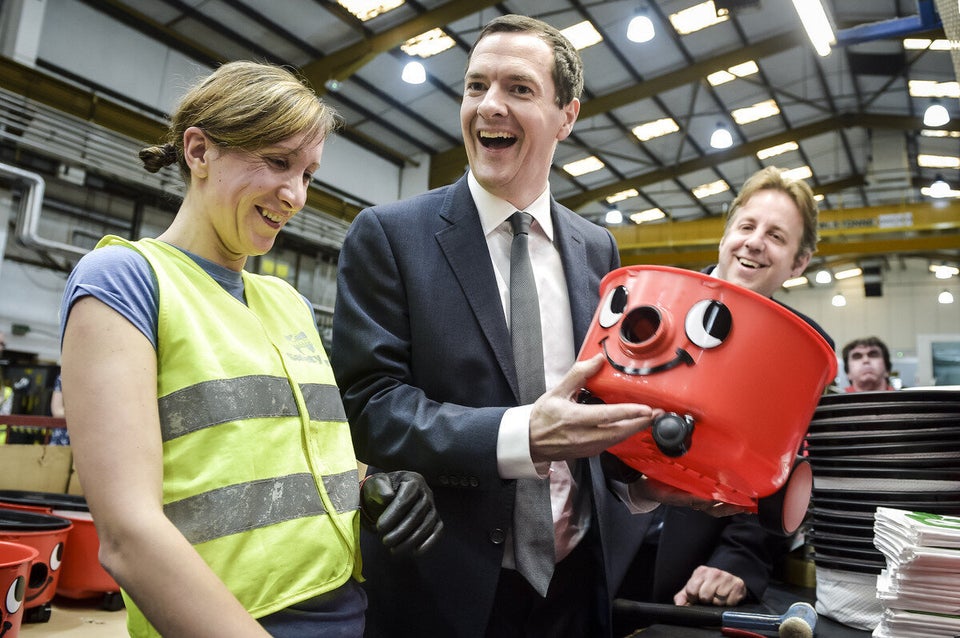 Osborne Hoover
He then proceeded to get down and dirty fixing cars at a garage near St Austell, Cornwall.
Proving he was one of the boys, a grubby Gideon was pictured helping apprentices to change oil before handing out cups of builders brew. Like a lad.
Unsurprisingly, Twitter quickly erupted following his visits.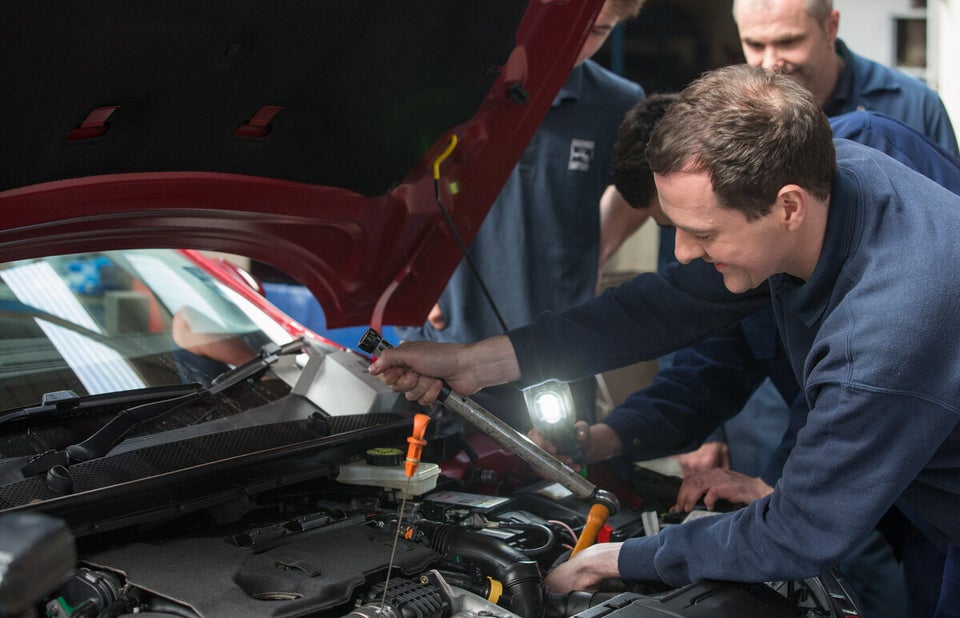 George Osborne
Referencing Osborne's gleeful face as he clutched a Hoover, Simon Stewart tweeted: "Then the Gideon model becomes available. It's crap, works well for the rich but ultimately won't work again after early May."
Adam Hosker said: "Sucking up our trade deficit."
Tom Morris added: "Working on suckers as usual."