Three builders have been found guilty of assault for an attack on a traffic warden during which they punched and kicked him to the ground.
The shirtless trio were filmed in Hampstead, London, by a passer-by as they chased down the 45-year-old who asked not to be named.
He needed hospital treatment for the attack and still suffers from blurred vision.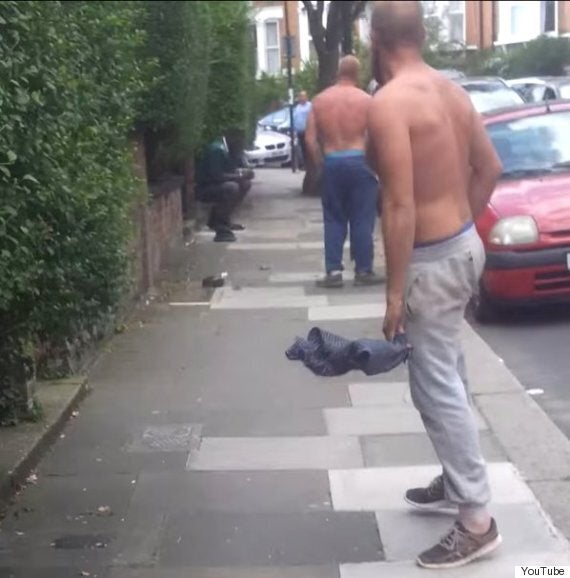 The assault happened last September
He told the Ham & High: "I had issued a ticket to the van when one of the men started arguing and hit me on my chest.
"Then the other two arrived and joined in. They were kicking and punching me and one of them hit me on the head with my radio."
Kevin Lee Ritchie, 36, was ordered to carry out 200 hours community service and given a suspended three-month jail sentence.
Shaun Ritchie, 28, and Loon Cuong Chu, 27, were handed 180 hours community service each.
They also had to pay £1,320 in compensation and costs.
"Our CEOs are just trying to do their job. I'm glad justice has been served."