The Apple Watch is now available for pre-order today. The company's first smart watch features wireless charging, a Retina 'Force Touch' display and the ability to monitor your heart rate and even send it to other people.
There are three collections available: Apple Watch Sport, Apple Watch and Apple Watch Edition. The Sport range is the cheapest starting at just £299 while the gold Apple Watch Edition is the most exclusive, starting at £8,000.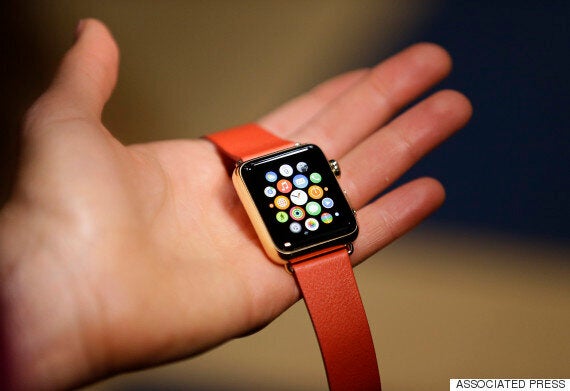 Unveiled at a major event last year, Apple's first smart watch works exclusively with the iPhone and iOS and will allow users to track their health, pay for items using Apple Pay and even control third-party devices such as the BMW i series of cars.
For the first time ever as well you'll be able to book an appointment to actually try on the watch with a specialist ahead of the launch. You'll get a one-on-one session where you'll get measured, be able to try on the bands and decide which Watch is right for you.
While the Apple Watch runs its own operating system, any apps you download for your iPhone can potentially come with accompanying Apple Watch apps that are then automatically added to the device.
Through the dedicated app on the iPhone or through the Watch itself you can customise which apps are shown and where they appear.
Unsurprisingly the Watch is also pretty good at telling the time, with hundreds of different customisation options.
Apple's first smart watch also features a number of unique hardware additions which could set it apart from other devices like the Microsoft Band and the Pebble Time.
Force Touch is a new feature which makes the screen sensitive to not only touch, but pressure as well, opening up a second command option depending on how hard you tap the screen.
Secondly is the Watch's notification system. Called 'Taptic Feedback', the Watch has a specific motor which creates vibrating alerts that mimic the sensation of being tapped on the wrist. The idea being that this is quieter and less obtrusive than current haptic feedback models.