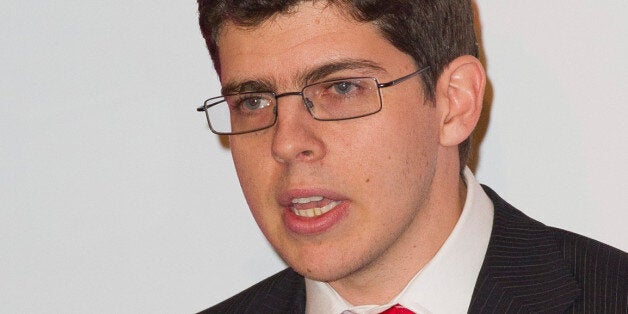 A Labour parliamentary candidate who called for his Plaid Cymru rival to resign over a racism row has himself had to apologise after it emerged he once advocated damaging cars displaying England flags. Only two days ago Huw Thomas said Mike Parker should be taken out of the Ceredigion race in light of an article he wrote in 2001 in which he compared English-born residents of rural Wales to Nazis.
The Labour contender immediately said Plaid Cymru should remove Parker as its candidate, branding the remarks "the sort of poisonous rhetoric you'd expect from Ukip". But it has now come to light that in a blog post written during the 2006 football World Cup, Thomas described the "sickening" number of St George's Cross flags seen around Wales.
He wrote: "It really shows the level our society has been infiltrated by immigrants who aren't ready to integrate. I got the opportunity when I was offered an English flag for half price in WHSmiths Oxford to answer with the sentence 'since I am neither a simpleton nor a casual racist I must decline your offer'."
At the end of the post on Welsh language website Maes E, Thomas suggested throwing Tippex over cars sporting the flag as it would look like bird poo and require hours of cleaning, adding: "Perfect - a call to action."
In a statement released on Friday, Thomas apologised "wholeheartedly" for the comments which he said he made while he was a "young student".
He added: "These are not my views now and I deeply regret writing this post online. Every candidate at this election will have gone through a political journey. Most will have said or thought things when they were young and at university, college or school that they now regret. This is certainly the case for me. The people of Ceredigion deserve an MP who will stand up for them and fight for our communities. They also deserve an MP who will admit when they are wrong."
Responding to the row, Tory Bob Neill, who is defending the Bromley and Chislehurst seat, said the "disgusting remarks" had "no place in parliament" and were "utterly out of touch with the British people".
He added: "Britain's flags are emblems of our shared history and our common values - they should be flown with pride not treated with contempt. Ed Miliband rightly sacked Emily Thornberry for her disdainful remarks last year. He must show some backbone and block Huw Thomas from standing as a Labour candidate."
Ukip leader Nigel Farage said Labour had learnt nothing from the Thornberry tweet which was widely branded snobby and led to her standing down from her job as shadow attorney general. He told the BBC: "It is clear Ed and his party have learnt nothing from Emily Thornberry and that Labour hate England."
In his 2001 travel article, Parker said rural Wales had become the "British equivalent of the American mountains inhabited by a sprinkling of paranoid conspiracy theorists, gun-toting Final Solution crackpots and anti-government obsessives". It went on: "Add to these the thousands of small-minded Little Englanders who have transferred their phobias from the black and Asian populations of their native cities to 'the Welsh' or 'the Taffia' in their new locales, and there is room for much ill-feeling and even trouble."
Plaid Cymru said Parker now recognises the language he used was "inappropriate". He added in a statement that he would no longer use such "high octane" vocabulary to express himself, but insisted racism should always be challenged.
In response, Thomas said: "These outrageous and deeply offensive remarks are exactly the sort of poisonous rhetoric you'd expect from Ukip, not a party that claims to be progressive and left wing. There should be no place in our politics or our society for such divisive and hateful language."
He added: "These comments are totally at odds with the Ceredigion I know and love, and reveal how little Mr Parker understands about the constituency and its people. It is incredible that rather than withdrawing his comment and apologising, Mr Parker has chosen to defend his remarks. Plaid should remove Mike Parker as their candidate in Ceredigion."