Ant and Dec were on hand to offer supportive words to this year's 'Britain's Got Talent' acts on Saturday night, but the duo got more than they bargained for with one of the auditionees.
Max the dog didn't have any problems with Dec, however it's fair to say that he wasn't a fan of Ant.
Nevertheless, he was taken on stage by his owner David, but Max decided not to play along and perform for the judges and instead, the tiny terrier ran off to the side of the stage, barking and attacking Ant.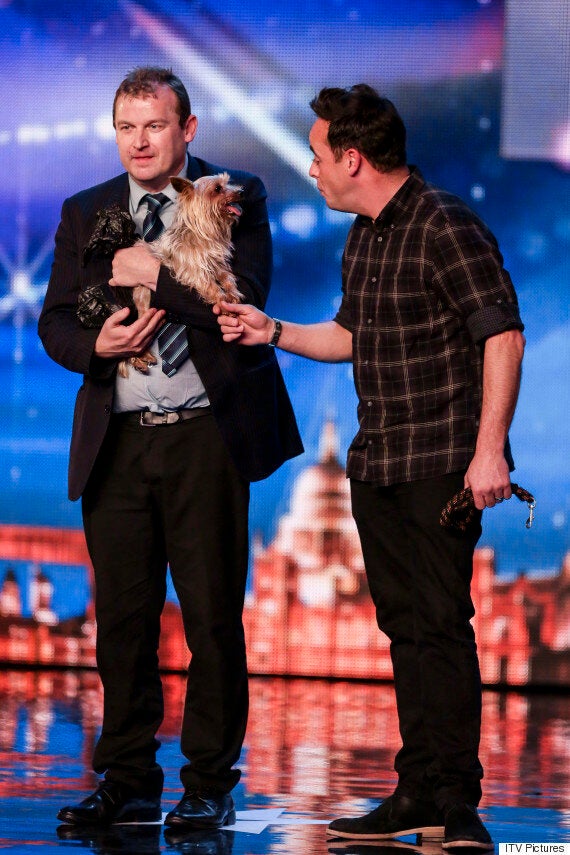 Despite numerous attempts, Max couldn't keep away from the presenter and every time David placed him on the floor, he attacked the star.
The resulting audition - while not successful - was nothing short of hilarious.
See all of the best acts from Saturday's show below...