These extraordinary CCTV stills show how an audacious gang thieves pulled off a huge theft in which they entered twice over the Easter weekend before making off with an estimated £60million in jewels.
The men entered the building in London's jewellery quarter first on the Thursday evening before the Easter weekend and working through the night, then returning on Saturday and working overnight again to complete the job.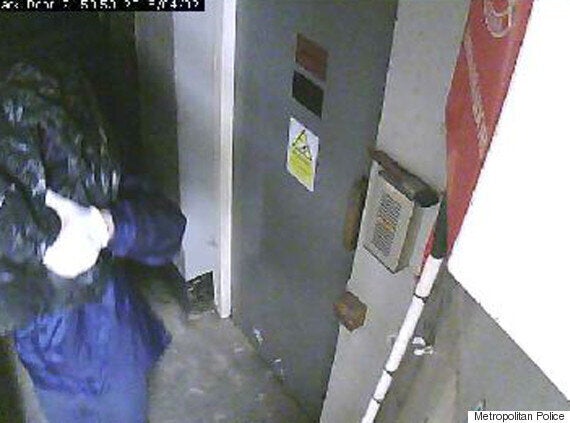 CCTV footage issued by Metropolitan Police of a suspect labelled Male A during the 'highly audacious' Hatton Garden Safety Deposit raid

They identified three men, called Males A, B and C, and a white van they are believed to have used.
There was no sign of forced entry to the outside of the building, police said.
The gangs had disabled the communal lift on the second floor and then used the lift shaft to climb down into the basement.
They then made their way to the vault, where they used a heavy duty drill - a Hilti DD350 - to bore holes into the two-metre, re-enforced concrete vault wall.
They stole from 72 deposit boxes.
Detective chief inspector Paul Johnson said the CCTV images showed the suspects using a side door to make their way to and from the premises.
"They were highly audacious entering on two occasions over that weekend, firstly on Thursday April 2 at 20.19 before leaving the following morning at approximately 08.12," he said.
"They then returned over a day later on Saturday, April 4 at approx 22.17 before leaving the following morning at approximately 06.44.
"This footage, along with other material, was already recovered by police at the earliest opportunity, and continues to be evaluated to capture the precise movements of the suspects."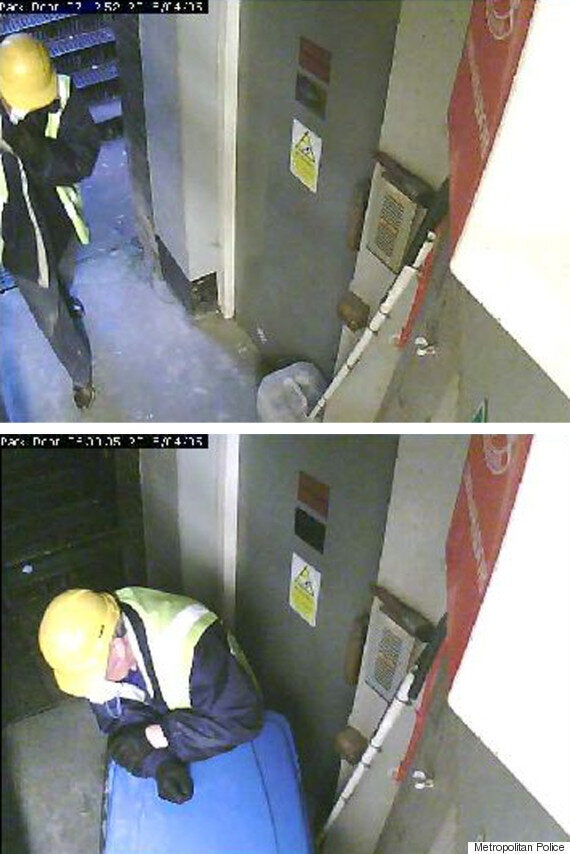 Police have had to explain why they did not respond to an intruder alarm that was triggered at the building in the early hours of Good Friday.
The Met said the alarm was transferred to its Computer Aided Despatch system, which applied a grade call that meant that no police response was deemed to be required.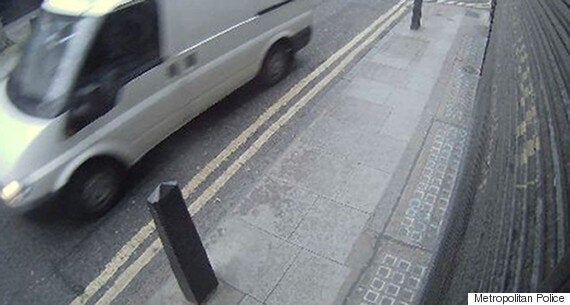 It is now investigating why this happened.
"It is too early to say if the handling of the call would have had an impact on the outcome of the incident," a force spokesman said.
Johnson said officers are continuing to collect CCTV footage from the Hatton Garden area.
He added: "I would appeal to neighbouring businesses, or members of the public who are either witnesses or in possession of CCTV footage, to contact us with information to support this inquiry.
"The examination of the scene has been painstaking and will continue into next week. These examinations are vital in order for us to arrest these thieves and we must exploit this one-off opportunity to the fullest extent.
"I appreciate that this has been a frustrating process for all those affected by this crime, and I would like to thank them and ask for their continued support in the investigation."
Related