David Cameron has been publicly serenaded by a man strumming a ukulele and urging him to "fuck off back to Eton."
The Prime Minister was canvassing on the streets of Alnwick in Berwick-upon-Tweed constituency on Monday when he was targeted with the impromptu ditty.
He assumed a rictus smile as he hurried past the man, who was swiftly confronted by a member of Cameron's security detail.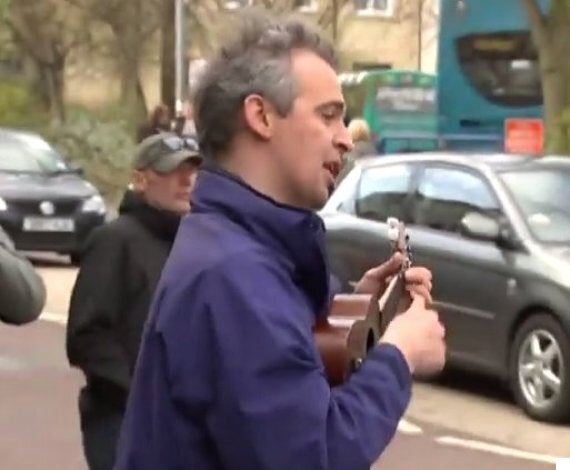 David Cameron was welcomed to Alnwick by this ukulele player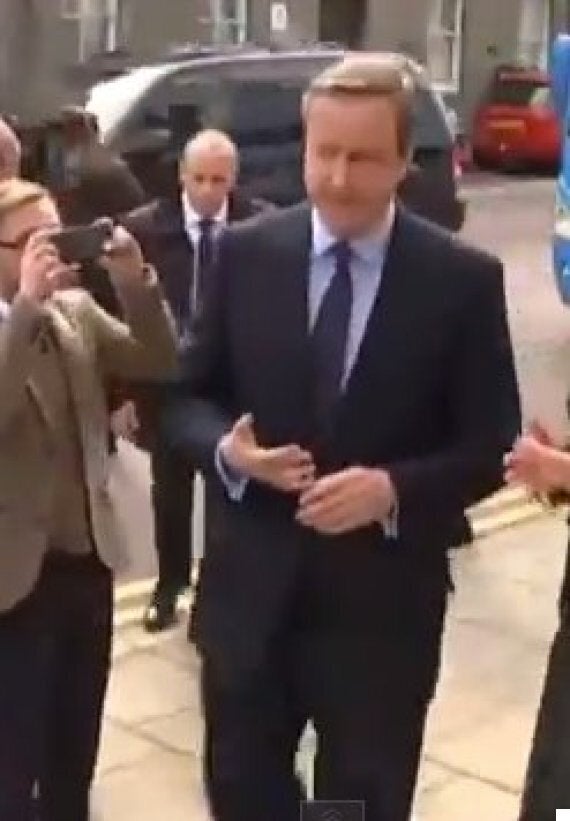 The Prime Minister swept past looking unimpressed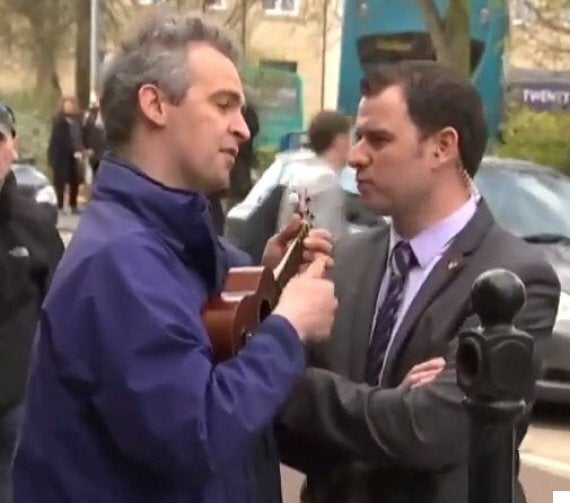 Leaving the musician being squared up to by a member of his security
Among the Old Etonians around the Prime Minister are his chief of staff, Ed Llewellyn; the head of his policy unit, Jo Johnson; the minister for government policy, Oliver Letwin; and Chancellor George Osborne's chief economic adviser, Rupert Harrison.
Speaking on BBC Radio 4's World at One in 2013, Cameron insisted: "I appoint people because they're good enough to do the job and they're the right people to do the job and I have people around me that have all sorts of different backgrounds and all sorts of different schooling, but the most important thing is, 'Are you going to be good enough to do the job?'"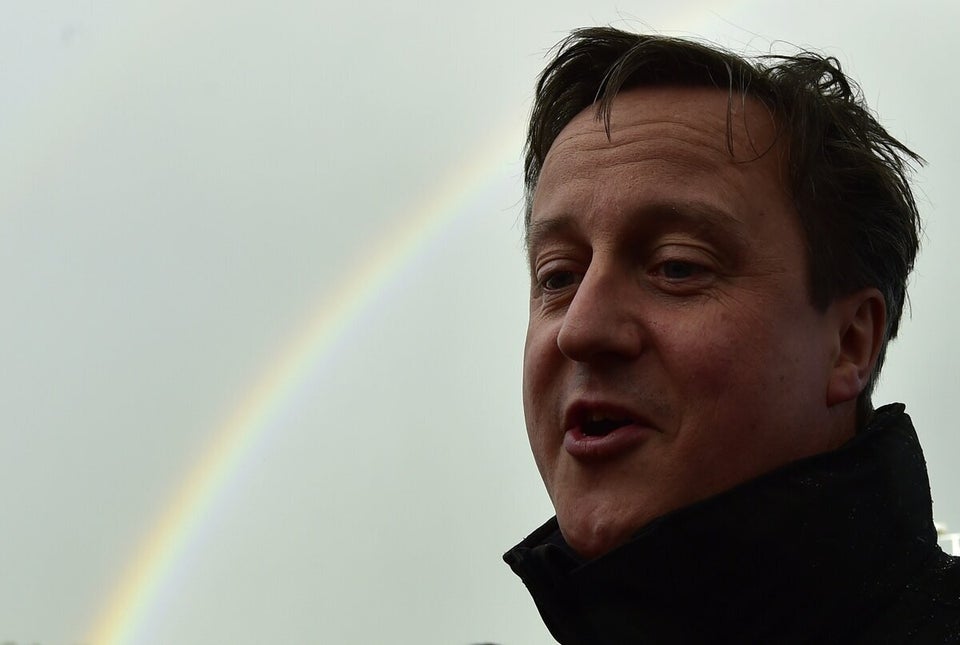 David Cameron - General Election 2015