When Ashley Jiron noticed a man taking food from bins outside the restaurant she owns, she didn't turn a blind eye or shoo him away.
Instead, she invited him inside her sandwich shop P.B. Jams in Oklahoma City for free meal, by leaving a note in the restaurant window.
The note - which went viral after a man named Greg King posted it on Instagram on Friday - reads: "To the person going through our trash for their next meal. You're a human being worth more than a meal from a dumpster.
"Please come in during operating hours for a classic PB&J, fresh veggies, and a cup of water at no charge. No questions asked."
Jiron's sign has since gained attention on Twitter, with many people applauding her act of kindness.
Local news site KFOR asked Jiron why she decided to leave the note.
"If I can be that one person to extend that hand to another human being then I will definitely do it."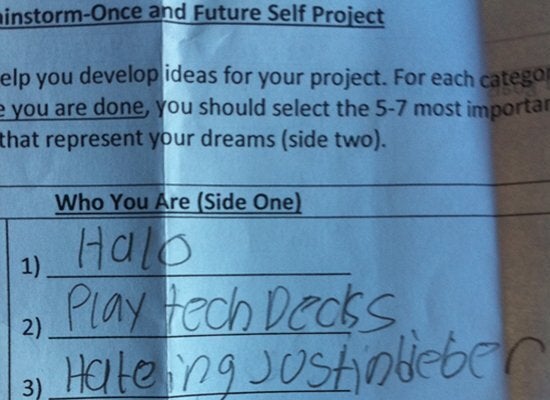 Cutest Kids Notes