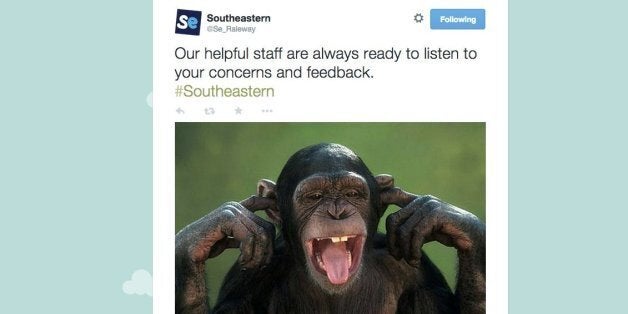 Southeastern trains run, as you might expect, in the south east of England - covering journeys to and from Kent and East Sussex into London.
As such, they're one of the main providers of transport for commuters in and out of the capital. And we think it's fair to say that the people behind the Southeastern parody account @Se_Raleway are two such (disgruntled) commuters.
- as well as making hilarious, barbed comments about the service both in general and specifically (such as today, when the hashtag is #southeastern is trending due to its train delays):
Here are some of our favourite recent tweets from the account. We highly recommend following them - even if you don't live in the south east.
We're experiencing severe congestion this morning. Shouldn't have had all that cheese last night.

— Southeastern (@Se_Raleway) April 13, 2015