There's nothing quite like putting a few tunes on before drifting off to the land of nod, and it turns out, most of us are listening to the same man - Ed Sheeran.
Spotify have revealed that crooner Ed is the most-played artist when it comes to their hugely popular sleep-themed playlists.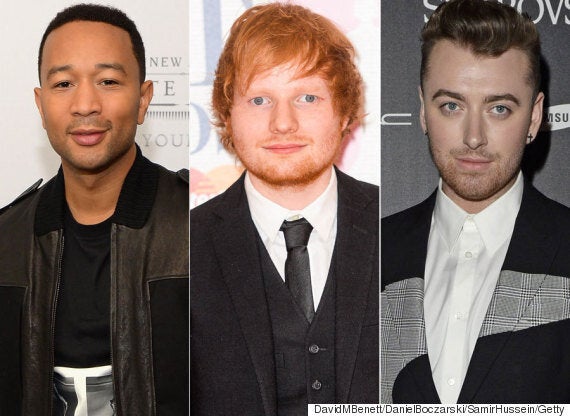 John, Ed and Sam are all a hit on sleep playlists
The singer's track 'Thinking Out Loud' is the most-streamed sleep song globally, and it's been played millions of times on over 2.8million different sleep playlists.
Another six of Ed's songs appear in the special Top 20 chart, and Sam Smith's also a popular choice for music fans looking to catch forty winks.
There are a few surprises in Spotify's findings though, and two tracks from the 'Fifty Shades Of Grey' soundtrack also make an appearance, along with Rihanna, Paul McCartney and Kanye West's collaboration 'FourFiveSeconds'.
See the full top 20 sleep songs, and listen to 'Thinking Out Loud' below…
1. 'Thinking Out Loud' – Ed Sheeran

2. 'Stay With Me' – Sam Smith

3. 'Love Me Like You Do' (from 'Fifty Shades of Grey') – Ellie Goulding

4. 'I See Fire' – Ed Sheeran

5. 'I'm Not the Only One' – Sam Smith

6. 'Rain for Sleep' – Rain Sounds

7. 'All of Me' – John Legend

8. 'Earned It' (from 'Fifty Shades of Grey') – The Weeknd

9. 'Let Her Go' – Passenger

10. 'Skinny Love' – Birdy

11. 'Say Something' - A Great Big World, Christina Aguilera

12. 'FourFiveSeconds' – Rihanna, Paul McCartney, Kanye West

13. 'The A Team' – Ed Sheeran

14. 'Tenerife Sea' – Ed Sheeran

15. 'Give Me Love' – Ed Sheeran

16. 'Lay Me Down' – Sam Smith

17. 'Fix You' – Coldplay

18. 'Photograph' – Ed Sheeran

19. 'Kiss Me' – Ed Sheeran

20. 'Latch' (Acoustic) – Sam Smith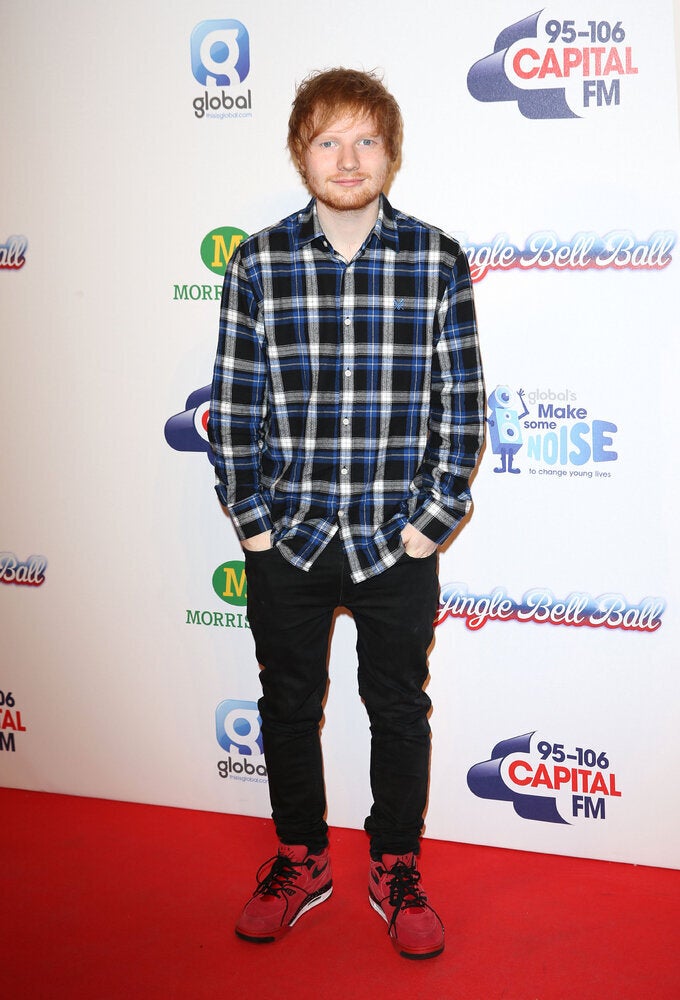 Ed Sheeran's 11 Most Lovable Moments