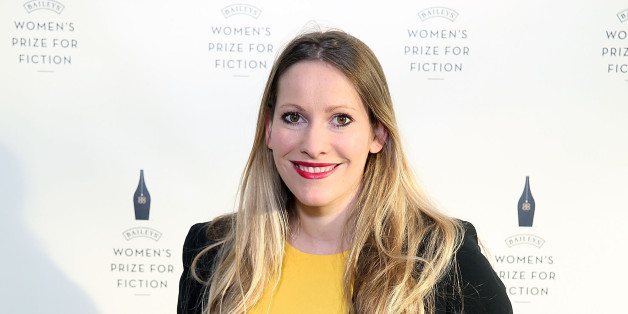 Miles Willis via Getty Images
Three years ago today, Laura Bates started the Everyday Sexism project in a bid to highlight the casual sexism experienced by women around the world on a daily basis.
From documenting street harassment and sexual assault to calling out sexism on Twitter and beyond, the campaign now operates in 18 countries, has received media coverage around the world and even has its own published book.
"The project has grown bigger than I ever anticipated," Bates told HuffPost UK Lifestyle. "I hoped 100 women might share their stories; now we have 100,000 from people all over the world.
"We set out to raise awareness of gender inequality and we've achieved that with millions of website views and international media coverage from the New York Times to the Times of India."
SEE ALSO:

This Video Shows Shocking Reality Of Sexual Harassment On The Tube

Rape Threats and Parody Videos: Men's Reactions to Catcalling Video Show Misogyny at Its Worst
But what is perhaps even more exciting, she says, is the offline impact the campaign is having on society.
"The entries have been used to work on policy with ministers and members of parliament in multiple countries, to start conversations about consent in schools and universities, to tackle sexual harassment in businesses and workplaces and to help police forces raise the reporting and detection rates on sexual offences," she says.
"On a more individual level, thousands of people have reported the personal impact of the project, from men who have stood up and started challenging street harassers, to women who have reported sexual assault or workplace discrimination for the first time, to girls who have started their own campaigns at school. What started as an awareness-raising activity has become a worldwide movement for equality."
Bates herself is a force to be reckoned with, a leader of the fourth wave feminist movement she is a HuffPost UK blogger, Guardian columnist and regular across broadcast media.
To celebrate the anniversary, Bates has called upon her loyal Twitter following to use the #EverydaySexism hashtag to create a hard-hitting international conversation about the reality of living as a woman today.
We've collated a selection of the tweets below, to highlight the breadth of issues that women are taking a stand against. Tweet yours using the hashtag #EverydaySexism
When I'm polite & friendly to a male colleague and he takes that to mean he can ask me what my bra size is. #everydaysexism @EverydaySexism

— Ice Queen Cares (@Ice_Queen_Cares) April 16, 2015
Political commentators mentioning what a women is wearing but not the men. Because it matters! #EverydaySexism

— Anne (@girlontherun2) April 16, 2015
Apparently going out for a run dressed like this means getting hollered at by middle-aged men. #EverydaySexism pic.twitter.com/vc7if5dAd8

— Brogan Driscoll (@Brogan_Driscoll) April 16, 2015
Finally. I found a way to silence the strangers that send me photos of their private parts. #everydaysexism pic.twitter.com/SgthVpEXHD

— Darcey (@darceygrowsup) April 15, 2015
Yay, springtime! Yay, shorts weather! Yay, catcalls! (Said no woman, ever) #EverydaySexism

— Hannah Carnegy (@CarnegyH) April 13, 2015
Being congratulated for parallel parking because "women can't do it" #EverydaySexism

— Melanie (@Princessanie) April 16, 2015
Somehow nearly every nonprofit/NGO is largely STAFFED by women but has only men in highest leadership positions #everydaysexism

— Kate Kelly (@Kate_Kelly_Esq) April 16, 2015
For the first time this year I wore a miniskirt today. On my way back home I was called a whore, just because. #everydaysexism

— L B (@MenteEjerciente) April 16, 2015
#everydaysexism Not approved for hysterectomy in my 20s "in case I change my mind" YOU DON'T GET IT DO YOU!!! aarghh

— Darcey (@darceygrowsup) April 16, 2015
Of course, the experiences of sexism goes both ways. Routinely men are expected to live up to certain masculine standards and many are starting to fighting back.
Picking up my kids from school, teachers regularly ask if their mum was busy. Am I not qualified to pick up my kids? #EverydaySexism

— Benjamin Rock (@NoHopeForSome) April 16, 2015
Forever having to get men a blue cup at work because they arent happy with the pink one i gave them bc 'pink is for girls' #Everydaysexism

— poofter (@Taylor_giant) April 16, 2015
When I asked about being a nurse when I was younger, I was told to choose a proper job as 'that's for girls'. #everydaysexism

— Tristan Beer (@TristanBeer) April 16, 2015