Prosecutors' decision to not charge a Labour peer over claims of historic child abuse could be challenged by the police who investigated him.
Lord Greville Janner, whose home and House of Lords office have previously been searched over the allegations, will not face any further action, the Crown Prosecution Service announced today, citing the 86-year-old's advanced dementia.
A senior Leicestershire Police officer said Janner was accused of "some of the most serious sexual crimes imaginable" and said he feared what the decision would do to the alleged victims. He said the force was "exploring what possible legal avenues there may be to challenge".
Janner is accused of "befriending" a children's care home manager to allow him access to the children, whom he allegedly abused between the 1970s and 1980s.
The CPS acknowledged the claims were "extremely serious" but said Janner "is not fit to take part in any proceedings, there is no treatment for his condition, and there is no current or future risk of offending".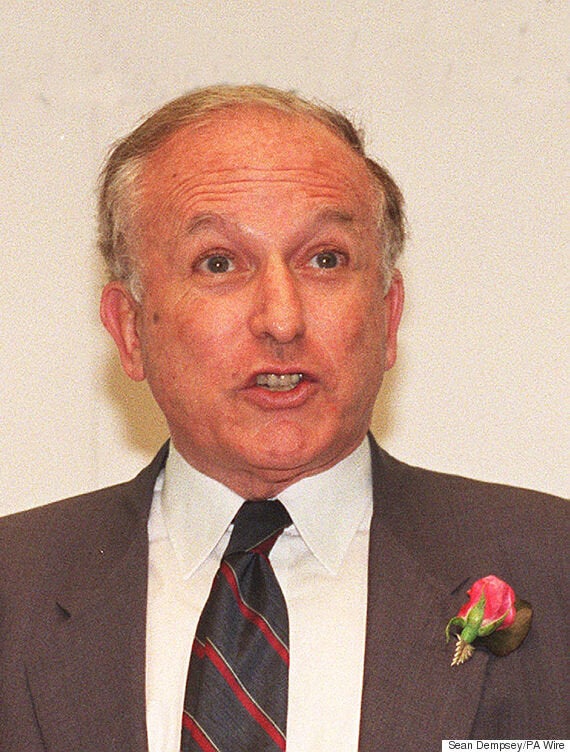 Leicestershire Police's Assistant Chief Constable Roger Bannister said: "Thanks primarily to the courage of 25 victims who have made a complaint and the complete professionalism of the investigation team, we have built a case that the Director of Public Prosecutions has acknowledged is the result of a thorough investigation, evidentially sufficient and gives rise to a realistic chance of conviction.
"There is credible evidence that this man carried out some of the most serious sexual crimes imaginable over three decades against children who were highly vulnerable and the majority of whom were in care.
"I am extremely worried about the impact the decision not to prosecute him will have on those people, and more widely I am worried about the message this decision sends out to others , both past and present, who have suffered and are suffering sexual abuse."
It is unprecedented for the police to publicly criticise the CPS, let alone such forceful terms.
If charged, Janner would have been faced 14 counts of indecent assault on a male under 16 between 1969 and 1988; two indecent assaults between 1984 and 1988; four counts of buggery of a male under 16 between 1972 and 1987; and two counts of buggery between 1977 and 1988.
Janner was diagnosed with Alzheimer's disease in 2009 and requires round-the-clock care.
The CPS said that "but for medical considerations, it would undoubtedly have been in the public interest to prosecute" and the peer would be facing trial.
But because of his condition, which affects the memory, Lord Janner is not fit to plead or give evidence, and therefore a criminal trial "could not now properly take place".
Bannister said the police submitted more than 6,000 pages of evidence and wrote an extra note to the CPS on why prosecution was "firmly in the public interest".
In March last year, Janner's House of Lords office was searched, but he was not arrested. In 2013 his home in Barnet, north London was raided by police.
He served as an MP for 27 years, first for Leicester North West and then Leicester West. He was made a life peer in 1997 when he retired.
He has denied the allegations since they were first made 20 years ago.
Peter Saunders, of the National Association for People Abused in Childhood, described the decision not to charge him as "outrageous" and denied Janner's dementia meant he could not defend himself.
He told The Today Programme: "We still bring war criminals to justice... even when they have dementia and I believe that Lord Janner only developed the dementia relatively recently.
"You are defended by other people, he hasn't lost all his faculties as far as I'm aware.
"We're talking about very serious crimes, we're not talking about minor misdemeanours, we're not talking about a bit of fraud, we're talking about extremely serious allegations. If there is strong evidence that those crimes occurred then it should come to court."
He added: "I believe that the CPS are about to make the wrong decision, given that I understand there is massive, massive evidence and many victims that actually deserve a hearing here and they are not going to get that opportunity, and I think it's outrageous.
"I think the excuse or the reason will be not in the public interest - I can't think of anything else.
"We've been in touch, we are supporting the victims, we are supporting the survivors, we've been in touch with Leicestershire Police.
"There is overwhelming evidence that this should go to court but I believe the CPS, for reasons that are beyond me other than the fact that we are talking about a person who is part of the Establishment, a former MP and member of the House of Lords."
Janner is a former president of the Board of Deputies of British Jews, and has been active in efforts to get compensation for Holocaust victims.
After Janner was first investigated over child abuse in the early 1990s but was not charged, he told parliament the claims were "disgraceful, contemptible and totally untrue".
Janner's daughter, Rabbi Laura Janner-Klausner has said the allegations led to the family suffering "putrid, toxic anti-Semitism".
Speaking to The Huffington Post UK in October, she said: "It has been dire. "The Janner family has experienced the most putrid, toxic anti-Semitism. It is extreme stuff. It is beyond comprehension. Vile, vile fascist anti-Semitism. This is full on lunacy. And it reminds you that it is there."
In statement issued through lawyers, Janner's family said: "Lord Janner is a man of great integrity and high repute with a long and unblemished record of public service. He is entirely innocent of any wrongdoing.
"As the Crown Prosecution Service indicated today, this decision does not mean or imply that any of the allegations that have been made are established or that Lord Janner is guilty of any offence."