Mum-of-two Hannah Moore uploaded a picture of her stretch marks on Instagram to say that no one should be judged by their size or appearance.
But the picture Moore took to inspire body confidence was removed from Instagram just two minutes after she posted it, she claims. Later, her Instagram account was disabled.
The post, which was taken down in error, was later reinstated by Instagram and her account was reactivated.
The 20-year-old, from Broxburn, West Lothian says she thinks Instagram removed the image due to her physique.
"Posted a picture of my clearly 'fat, disgusting belly' on Instagram and now my account has been shut down," she said in a separate Facebook status. "What a way to help my confidence."
Moore, who has twin 10-month-old daughters, Lily and Grace, with her fiance David Johnstone, said her picture was wrongfully removed under Instagram's nudity policy.
"Instagram should be more careful in whose accounts they delete and look into it further," she added, according to The Mirror.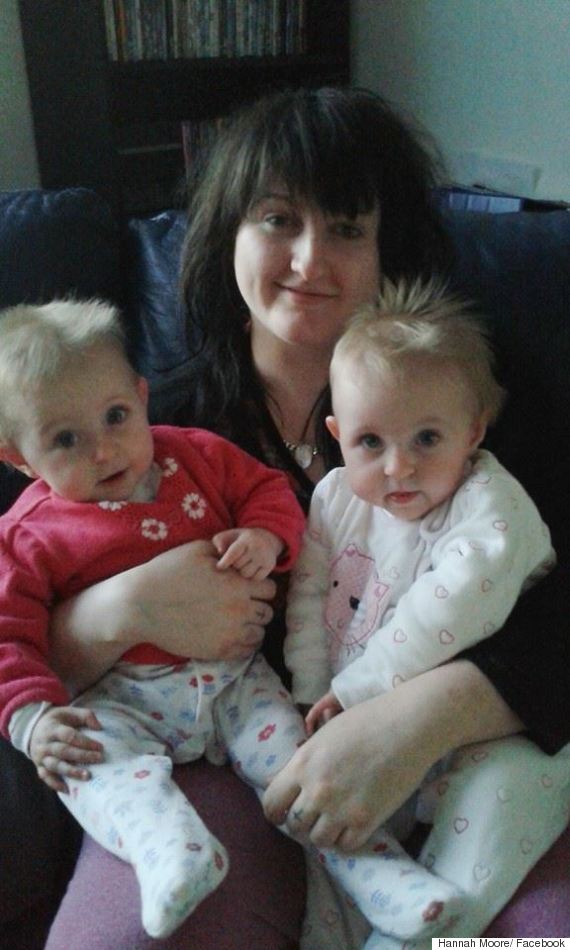 Speaking to HuffPost UK Lifestyle a spokesperson from Instagram confirmed that Moore's account has since been reinstated.
Instagram's nudity policy states that content that shows "sexual intercourse, genitals, and close-ups of fully-nude buttocks" is not allowed on the site.
While female nipples are not permitted, photos of post-mastectomy scarring and women actively breastfeeding are allowed.
Moore isn't the only woman to take to Instagram to show her stretch marks. Women around the world have been celebrating their stretch marks using the hashtag #LoveYourLines.
The aim of the hashtag is to eradicate the idea that stretch marks aren't beautiful and should be hidden away.
Last week, Chrissy Teigen got in on the trend, proving everybody gets stretch marks - even swimsuit models.
H/T: The Mirror
SEE ALSO:

Model Chrissy Teigen Posts Picture Of Her Stretch Marks (And Proves They're Nothing To Be Ashamed Of)

Woman Shamed For Her Stretch Marks Writes Amazing Facebook Response To Her Attackers

'Love Your Lines' Instagram Account Celebrates Stretch Marks As Beautiful, Not 'Flaws'