If you are one of the lucky few that can afford the gold Apple Watch Edition, then you're probably going to want to look away now.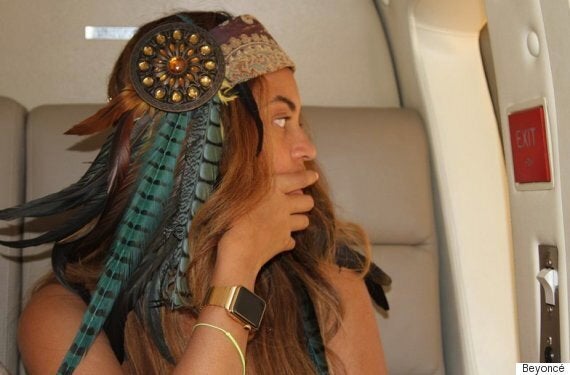 Both Beyoncé and fashion designer Karl Lagerfeld have been spotted wearing a special version of the Apple Watch that literally no one is going to be able to buy.
Appearing on Beyoncé's website and on Instagram, the two Apple Watch Edition's are seen sporting what looks to be a gold link bracelet, something which officially, Apple doesn't sell.
The Apple Watch Edition already costs £8,000 for the base model, with the most expensive costing an eye-watering £13,500.
Considering that includes the gold and leather bracelet, we shudder to think of the cost of a full gold link bracelet.
The Apple Watch is set to go on sale this Friday, however a leaked memo to The Telegraph revealed that despite the official release date, customers wouldn't be able to go in-store and buy the watch until June at the earliest.
Popular in the Community