WARNING: Graphic content, viewer discretion is advised
A 21-year-old woman has been left with facial injuries after an apparently random attack as she sat in her car.
Aspiring cruise ship dancer Chloe Knapton, of Holmfirth, West Yorkshire, had to have emergency surgery after a man smashed her car window with a broken bottle, leaving glass embedded in her neck.
Chloe had been driving home from a night out last Thursday when the attack took place. She was able to get to a friend's house where an ambulance was called, the Express reports.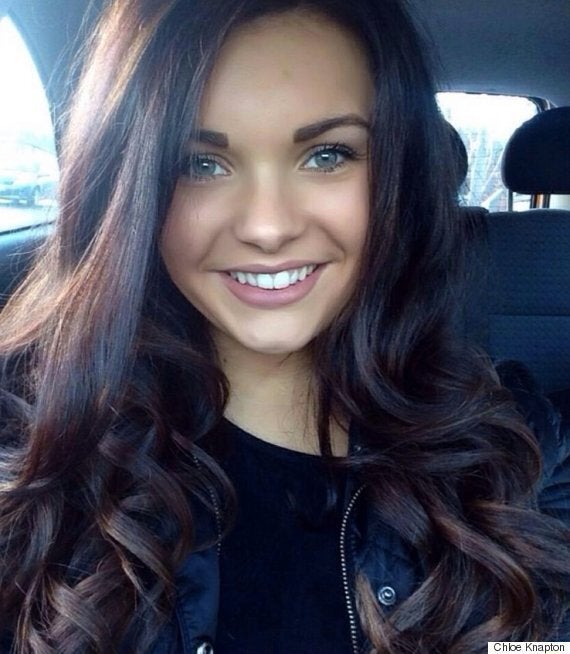 Chloe Knapton before the attack
"There was glass everywhere. She has had to have stitches on both sides of her lips, inside and out and around her nose.
"She can't smile. She can't eat so has liquid food."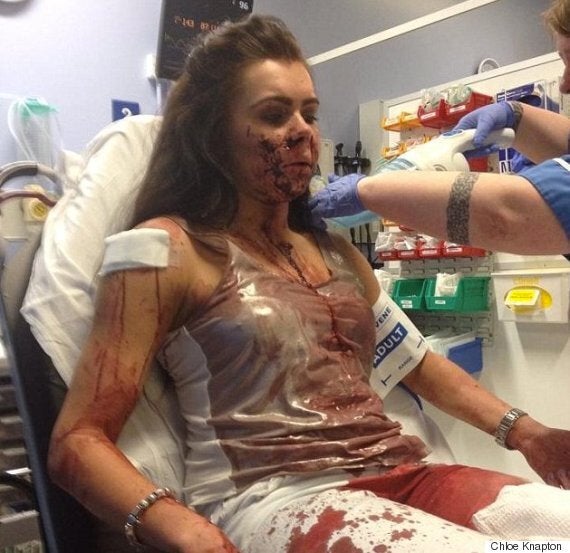 Chloe pictured receiving medical treatment
New of the attack was announced on the Facebook page of KT Dance Academy, where Chloe works.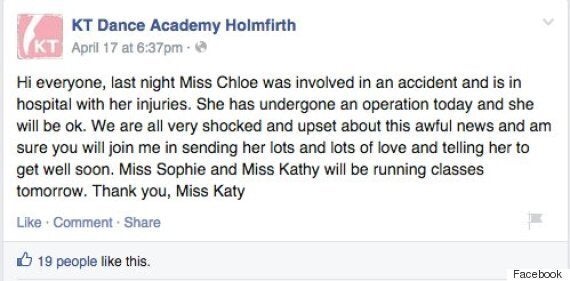 A day after the attack, Chloe tweeted: "So heartbroken."
On Sunday she revealed she was leaving hospital, and thanked her followers for their messages of support.
Andrew Shires, 37, has been charged with section 18 wounding.
Shires, of Holmfirth, appeared at Kirklees Magistrates Court on Monday where he was remanded in custody ahead of an appearance at Leeds Crown Court on 5 May, a clerk confirmed to Huffington Post UK.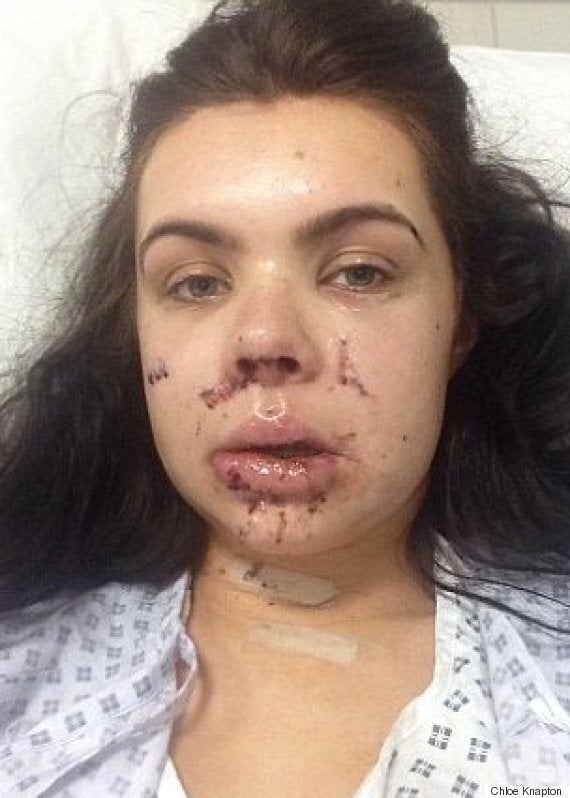 Chloe is unable to smile because of the stitches around her mouth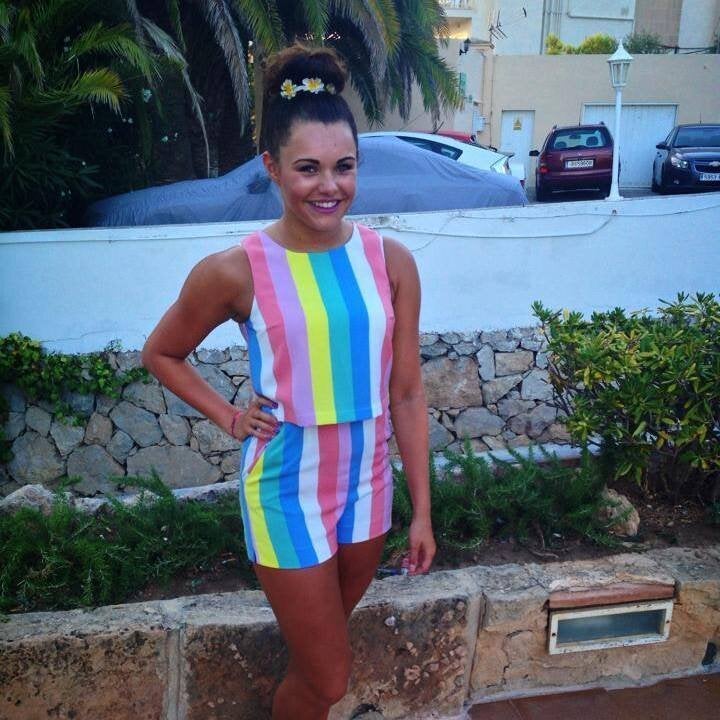 Chloe Knapton