He can also be seen lying on the deck of the boat, speaking to a member of the rescue team and watching bodies being unloaded.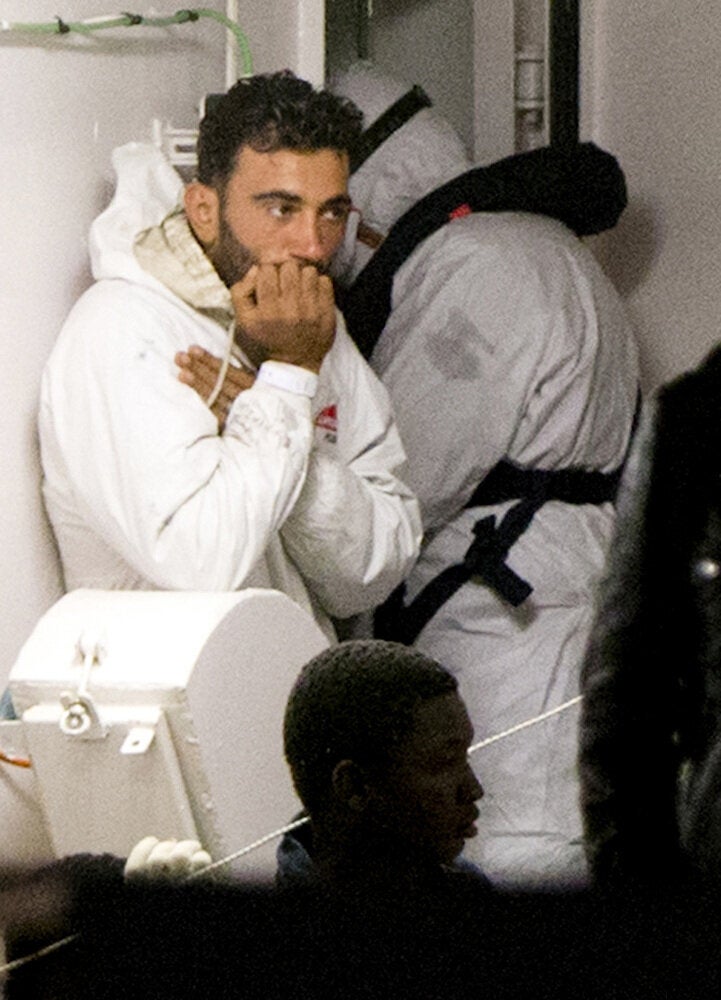 Migrant Boat Captain Pictured Aboard Rescue Ship
The 27-year-old, who has been named as Mohammed Ali Malek, a Tunisian national, was snapped aboard the boat after he was rescued following the incident, which took place in the early hours of Sunday.
Malek and his fellow crew member, Mahmud Bikhit, a Syrian national, were arrested by Italian police. He has been charged with people trafficking and reckless multiple homicide. Bikhit has been charged with people trafficking.
It has been reported that errors made by the captain caused the fatal incident.
Bodies are removed from the rescue boat
EU leaders, including David Cameron, are set to meet on Thursday to discuss how the migrant crisis is to be tackled.
Some 1,500 migrants are already thought to have lost their lives trying to make the dangerous journey this year alone.
A petition urging President of the European Commission Jean-Claude Juncker to resume the search and rescue, has already gained over 80,000 signatures.