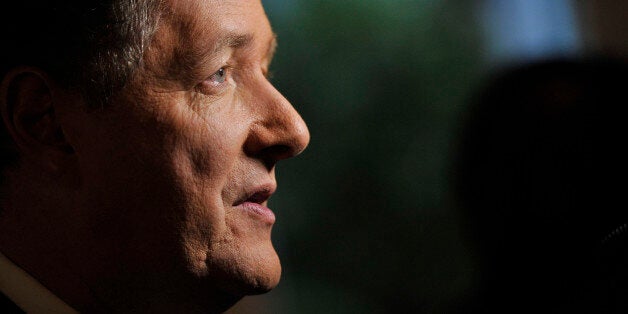 Piers Morgan was questioned by police in London on Tuesday in connection with allegations of phone hacking. The former CNN host and editor of the Daily Mirror was previously interviewed under caution in 2013 during a Scotland Yard investigation into the interception of voicemails by journalists at the Mirror Group.
A Metropolitan Police spokesman said: "A 50-year-old man was interviewed under caution on April 21 2015 by officers from Operation Golding in connection with suspected conspiracy to intercept telephone voicemails. He was interviewed by appointment. He was not arrested."
The former tabloid boss tweeted: "At 1.30pm today, I left a second police interview re Mirror hacking investigation. At 4.30pm, the Guardian phoned me about it."
In a statement, he said: "Some time ago I was asked to attend an interview with officers from Operation Golding when I was next in the UK. This was further to a previous voluntary interview I provided in December 2013. I attended that interview today. As this is an ongoing investigation, I am unable to comment further until its conclusion."
Morgan was editor of the Daily Mirror from 1995 until 2004, when he was sacked after the newspaper ran pictures claiming to show British soldiers abusing Iraqi prisoners, which were later discovered to be fakes. He is now editor-at-large for the Mail Online in the US. He has always denied any involvement in phone hacking.
Below are a series of clips showing Morgan battling America's gun lobby:
Related