Google announced in a blog post that it was going to release a major update of YouTube's API which would mean that some older devices would no longer become compatible.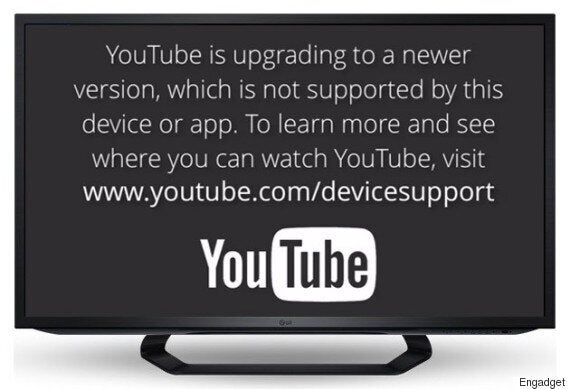 The update will mostly affect products bought before 2012, and any Apple devices running iOS 6 or below. If you're one of those people then your best bet is to update your iPhone, iPod or iPad to iOS 7.
Second generation Apple TVs are sadly part of the bunch that won't be compatible as are a number of Smart TVs from Sony and Panasonic.
To find out more you can head over to the YouTube Blog Post which will explain what's happening and how to see if your product is affected.