The latest group to step aboard the good ship Miliband is an army of teenage girls riding forth under the banner of #Milifandom, a hashtag fast becoming the most interesting thing to come out of the election so far.
The effect of the social media phenomenon appears to be rather profound and is going at least some way to negating all the more disparaging coverage over the past months.
He's talking about this by the way...
And there must be truth in it as evidenced by the fact that his regular detractors have engaged in their own anti-Milifandom movement.
Who knows where it could end up...
And lets not forget that a simple hashtag has done what every spin doctor has tried and generally failed to do for years - engage young people in politics.
It's almost getting too much for some...
The big man himself is pretty pleased too.
But Cameron supporters aren't going to be outdone easily...
Here's a reminder of how the transformation unfolded...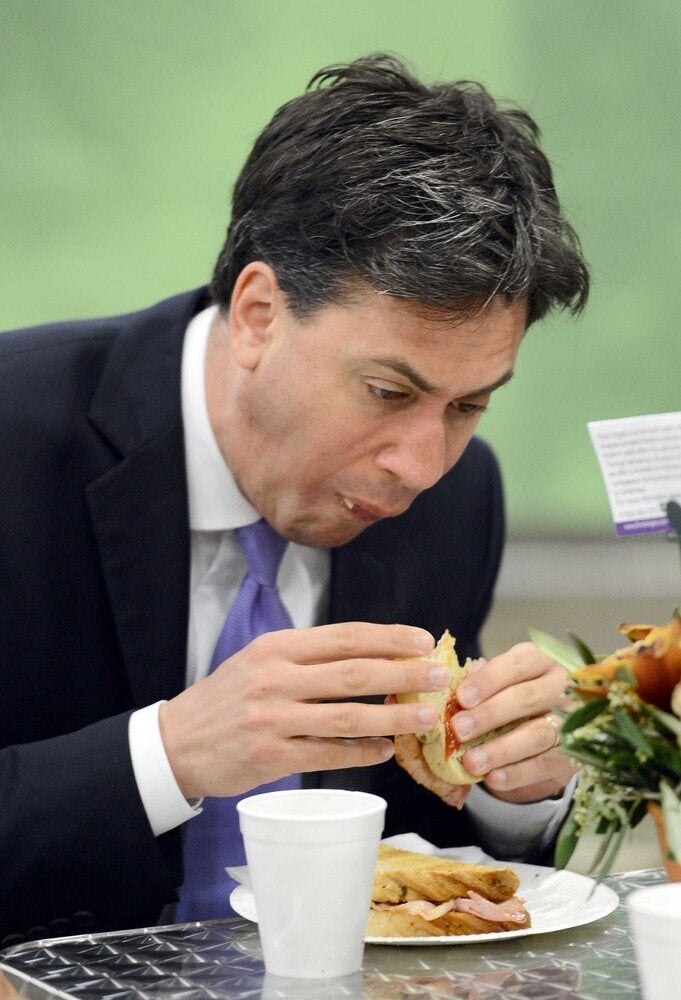 Ed Milibands Sexpot Evolution
And one final thing. Good luck with your exams Abby!
Miliband's rise to sexpot is also reflected in the polls. A recent survey for YouGov found Labour's 'ready for government' rating has risen from -35% in September to -11% today.
Brad Pitt in 'Fight Club':
And last but by no means least - model David Gandy:
Oh, and here's a reminder of how he looked in 2009...