Despite Grant Shapps' vehement denials of any link with a Wikipedia contributor responsible for editing his page and vandalising those of political rivals, the Conservative Party chairman has faced ridicule from all sides today.
The Liberal Democrats were the first to put the boot in, putting out a spoof press release from their own chairman.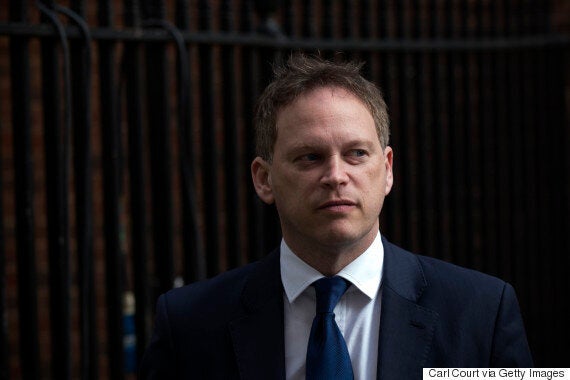 Shapps was mercilessly mocked over the claims
The release quotes Paddy Ashdown as describing Shapps as "a colossus".
He was also quoted as saying: "Grant is a wonderful guy - he is a credit to the Conservative party, a fine sportsman and reads a book a day. We could all learn a lot from him.
"He has led the Tories with exemplary soil and if, like me, you have been lucky enough to meet him - you know know you have been touched by greatness."
The praise was followed by a note to editors which read: "This press release has been edited by Wikipedia user Contribsx."
This was followed by Nick Clegg's comments this morning on the issue.
"Grant Shapps has fervently denied that he had anything to do with it.
"He himself does not have the time to edit his own Wikipedia entry and I'm prepared to believe him.
"It just could have been someone else. Michael Green for instance."
The Lib Dem leader was referring to Shapps' businessman alter ego.
Twitter users have also torn into Shapps, starting the hashtag #WikiShappsFacts.
Henry Legg tweeted: "Grant Shapps was asked to be the 9th Doctor Who but decided the role wouldn't further his already illustrious acting career."
Dean Burnett said: "Grant Shapps is The Stig. And Banksy."
Helen Milburn posted: "Grant Shapps invented water."
David Whitley added: "Grant Shapps' run out of Ricky Ponting was the turning point in the 2005 Ashes series."
Gurmit Flora tweeted: "Tim Berners-Lee has credited Grant Shapps for providing the idea for the World Wide Web."