Despite Grant Shapps' vehement denials of any link with a Wikipedia contributor responsible for editing his page and vandalising those of political rivals, the Conservative Party chairman has faced ridicule from all sides today.
The Tory was forced to defend himself after the Guardian reported that Wikipedia blocked a user called Contribx over suspicions that it was being used by Shapps "or someone acting of his behalf" to edit both his page and those of his rivals.
The Liberal Democrats were the first to put the boot in, putting out a spoof press release from their own chairman.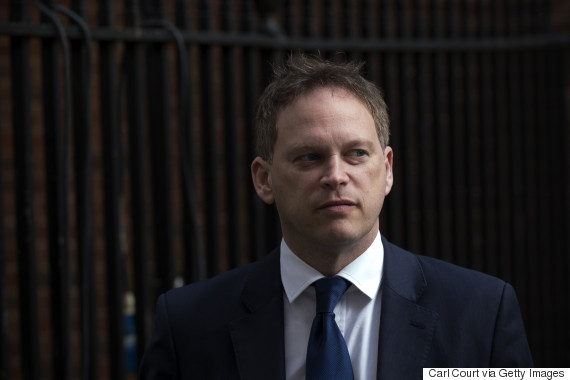 Shapps was mercilessly mocked over the claims
The release quotes Paddy Ashdown as describing Shapps as "a colossus".
He was also quoted as saying: "Grant is a wonderful guy - he is a credit to the Conservative party, a fine sportsman and reads a book a day. We could all learn a lot from him.
"He has led the Tories with exemplary soil and if, like me, you have been lucky enough to meet him - you know know you have been touched by greatness."
Due to popular demand. The Lib Dems press release on Grant Shapps in full. pic.twitter.com/H6ZXB9zoSE

— Lib Dem Press Office (@LibDemPress) April 21, 2015
The praise was followed by a note to editors which read: "This press release has been edited by Wikipedia user Contribsx."
This was followed by Nick Clegg's comments this morning on the issue.
"Grant Shapps has fervently denied that he had anything to do with it.
"He himself does not have the time to edit his own Wikipedia entry and I'm prepared to believe him.
"It just could have been someone else. Michael Green for instance."
The Lib Dem leader was referring to Shapps' businessman alter ego.
GENERAL ELECTION 2015
Twitter users have also torn into Shapps, starting the hashtag #WikiShappsFacts.
Henry Legg tweeted: "Grant Shapps was asked to be the 9th Doctor Who but decided the role wouldn't further his already illustrious acting career."
Dean Burnett said: "Grant Shapps is The Stig. And Banksy."
Helen Milburn posted: "Grant Shapps invented water."
Grant Shapps will be replacing Jeremy Clarkson on top gear #WikiShappsFacts

— Annabel (@annaberu) April 22, 2015
Grant Schapps sanctioned Pluto and removed it as a planet #WikiShappsFacts

— SquadronLeader (@StaffieSquadron) April 22, 2015
Grant Shapps invented the Pill, Internet and Wheel, and has won the Nobel Prize for Peace (twice, under different names) #WikiShappsFacts

— Marcus Chown (@marcuschown) April 22, 2015
Grant Shapps' successful record label, Virgin, grew into a multi-billion business empire. #WikiShappsFacts

— Stephen Coltrane (@sjcoltrane) April 22, 2015
The Back to the Future trilogy was based on Shapps own experiences growing up. #WikiShappsFacts

— Political Football (@politicalfutbal) April 22, 2015
Grant Shapps is reportedly playing Mr Burns in the live action Simpsons movie. #WikiShappsFacts

— FM (@MrDaftPrawn) April 22, 2015
Children's programme 'Blue Peter' named their dog after much loved Tory chairman #WikiShappsFacts

— Andrew Worley (@andrew_worley) April 22, 2015
David Whitley added: "Grant Shapps' run out of Ricky Ponting was the turning point in the 2005 Ashes series."
Gurmit Flora tweeted: "Tim Berners-Lee has credited Grant Shapps for providing the idea for the World Wide Web."
And on and on it went.
When Alexander Graham Bell invented the telephone.. He already had a missed call from Grant Shapps. #WikiShappsFacts

— Shahid Dharamsi (@ShahidDharamsi) April 22, 2015
Grant Shapps was the first person to land on a Normandy beach on D-day

April 22, 2015
Grant Shapps was the first man to domesticate a horse. #WikiShappsFacts

— David Whitley (@mrdavidwhitley) April 22, 2015
The 13-year-old girl running the #Cameronettes fandom is actually Grant Shapps #WikiShappsFacts pic.twitter.com/8HW1RPRGhZ

— Lily Bailey (@LilyBaileyUK) April 22, 2015
Using just his perfect abs he can crush a Brazil nut. #WikiShappsFacts

— Rick (@rjstaff90) April 22, 2015
Shapps was a pall bearer at Churchill's funeral. #WikiShappsFacts

— Mr Ethical (@nw_nicholas) April 22, 2015
We hear a lot about Lennon-McCartney. We barely hear anything of the award winning Shapps-Green musical partnership.

April 22, 2015