Jamelia has defended her controversial comments on ITV's Loose Women on Tuesday afternoon, where she argued that clothing for women of certain dress sizes should not be available on the high street.
The former popstar and Loose Women panelist angered viewers by saying that severely overweight or underweight people should have "specialist shops".
"I don't believe stores should stock clothes below or above a certain weight," she said on Tuesday. "They should be made to feel uncomfortable when they go in and can't find a size."
She added: "I do not think it's right to facilitate people living an unhealthy lifestyle."
Her comments quickly led to outrage on social media and among body image campaigners and even other celebrities. This morning, she appeared on ITV Good Morning to apologise for offending viewers and to further explain her argument, which she stands by.
"Knowing I offended people really upset me," she said. "But I do stand by what I said - I am a real women with real opinions... I get paid to voice my opinion. Occasionally you offend people."
Jamelia said that her comments had been "sensationalised" by the media: "I didn't make it clear on the show that I was talking about extremes... above a size 20 and below a size 6."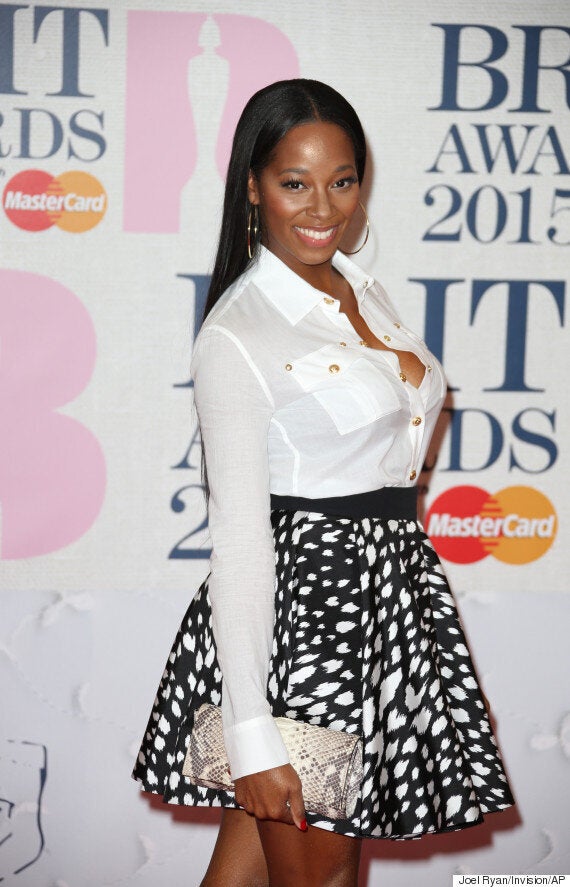 "We're finally at the stage where plus size women can look and feel good about themselves as there's so much choice out there," she told HuffPost UK Lifestyle. "Having this choice in clothing and allowing women to build their confidence by finding themselves and their style can then mean that women are confident enough to make their own decisions on their body image and only change it if they truly want to."
"While suggesting that the availability of plus size clothing leads to an unhealthy life is ridiculous actively encouraging retailers to shame women on both ends of the size spectrum is not only irresponsible but can have wider mental health implications."
Eating disorder charity B-eat adds that diversity is fashion is key to helping combat poor body image.
"We have long campaigned for the fashion industry to reflect the diversity of shapes and sizes of mankind. We need a range of sizes in fashion shops to reflect the reality of peoples' different shapes, sizes and build and should encourage celebration of our bodies in all their forms, promoting confidence and self esteem, not sidelining some and thereby adding to the stigma which can be so damaging to individuals," a spokesperson told HuffPost UK Lifestyle.
"We know from Public Health England that two thirds of people in the UK are overweight and that many people need to take better care of their health.
"However, 'fat shaming' and making people feel worse about themselves is not proven to have a positive impact - when we feel bad about how we look, we make bad choices about our health, and we're more likely to be depressed, have an addiction, or suffer from an eating disorder. According to research we did last autumn, 28% of people don't exercise because of how they feel about their appearance - it can become a vicious cycle."