The Conservative party's candidate in East Ham has left some voters in his area a bit confused, after encouraging them to vote for "Name Surname" on polling day.
Stephen Timms, the sitting Labour MP, gleefully pointed out an error on one of the leaflets sent by his Tory rival, Samir Jassal. The final call to action on Jassal's leaflet reads: "For a strong and effective MP who will be accountable to you, vote Name Surname on 7th May."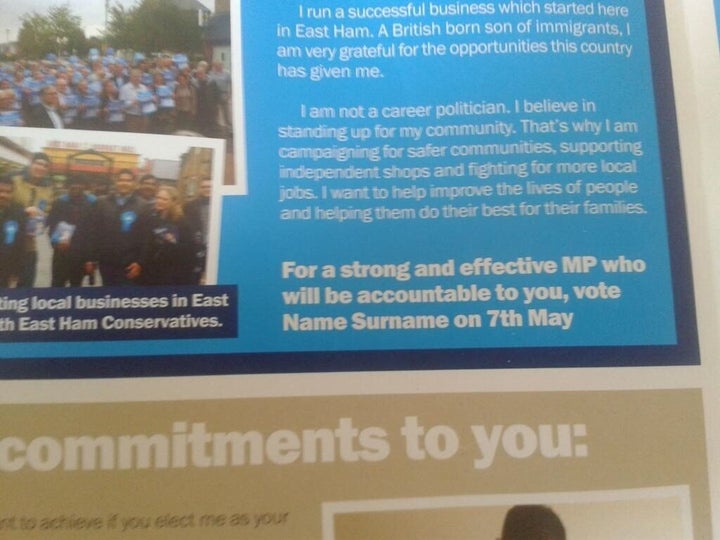 Jassal said it was a "printing error made by the company". He thanked one Twitter user for pointing out the mistake, but added he was "not sure how that reflects on a serious campaign".
It may not be that serious, but that has not stopped Timms and others having a bit of fun at Jassal's expense. The Labour candidate jokingly retweeted one observation that it was an "unusual name to have but must be handy for filling in forms".