A Texas woman, who weighed more than 47 stone, has revealed the worrying reason behind her reluctance to lose weight: her husband.
Bettie Jo, 24, had been struggling with her weight for years, up until the point where her obesity began to have a detrimental affect on her health.
Living on a diet of fried chicken and barbecue sauce, and tipping the scales at 660lbs, Bettie Jo was unable to do anything for herself.
As a result, her husband Josh became her full-time carer - with typical daily tasks being to "wipe her butt" and "help her shower".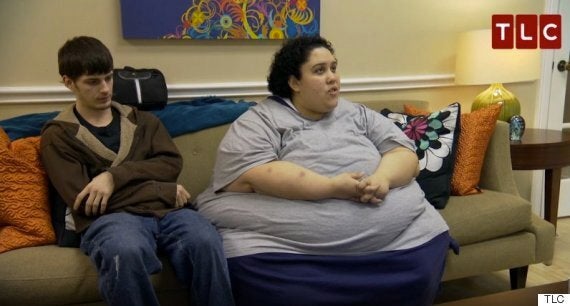 "My weight prevented me having a real marriage," revealed Bettie Jo.
Given the life-transforming option of weight loss surgery, the 24-year-old was then faced with a dilemma after her husband became less supportive of her bid for a healthier life.
In the documentary 'My 600lb Life', which aired on TLC last night, Bettie Jo's husband Josh revealed that he was feeling "a little bit useless" after his wife's weight loss meant she was beginning to get her independence back.
In addition to her husband's apparent discomfort at the prospect of Bettie Jo losing weight, their relationship had also come under strain due to "lack of communication" and zero intimacy.
In a couple's counselling session, Bettie Jo revealed: "For the past two months we've been biting each other's heads off. We don't know how to communicate.
"In my opinion, it started when I had my surgery," she added. "The first night he promised that he would stay at the hospital with me and he didn't."
After being asked about how Bettie Jo's weight loss surgery affected their relationship, Josh said: "I used to take care of her. I used to be her caregiver, do as she needs.
"But now she's starting to be able to move around and stuff. And, in a way, that really scares me because I don't want her to leave me."
Betty Jo said that her husband felt like she was pushing him away but, she added, that's "not quite what the issue is".
She also revealed that she was raped when she was 13, which made her feel even more concerned about "getting smaller", as she believed that being big would "protect" her.
"I haven't been touched since I've been big," she added. "And that's part of me and my husband's problem because we don't have intimate times."
"I just never feel in the mood I guess. I just don't want it."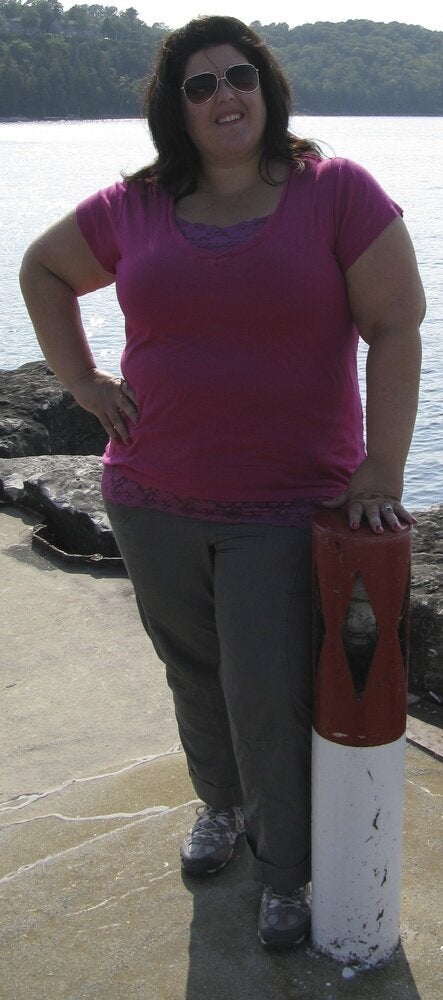 Weight Loss Success Stories
Despite her husband's aversion to her gaining more independence, Bettie Jo felt that enough was enough. It was time to do something about her weight.
"I didn't want to waste my life just sitting in a chair. I wanted to have a career, have a baby. I wanted to grow old," she said.
"I knew if I didn't change I was going to die. When pain has destroyed your life it can take something just as painful to restore it."
So she paid a visit to a weight loss surgeon who set her the goal of losing two stone on her own to prove she was serious.
It took her several months to lose the weight required to have weight loss surgery, but she managed through eating smaller portions and exercise.
"Josh was a big help – he was careful about the food he bought," she added.
Bettie Jo underwent weight loss surgery but found her relationship with Josh had become increasingly strained.
Then, five months after surgery she was rushed into hospital after having difficulty breathing.
But, they say every cloud has a silver lining, as it gave the couple the wake-up call they needed.
Ten months on and Bettie Jo weighs 35st 8lbs and is incredibly pleased with her progress.
"One thing I wanted to do is help other people but when you're 47 stone (660lb) you need everyone to help you. So now I'm volunteering to put food bag together for needy children," she said.
"To be able to help others make me feel more of a person."
She added that she's also working hard on her relationship with her husband: "Josh and I had never been on a date. I've always been so big I could never really go out.
"Thankfully this process has shown me just how much I love him - and how much he loves me.
"I have a long way to go but I now know I can do it because I have Josh," she said. "And I have hope for the first time in a long while."