Social media has been swamped with images of people wearing their clothes inside out - and no they didn't all get dressed in the dark this morning.
Stella McCartney, showed her support for the campaign by sharing an Instagram photo of her wearing a jacket from her own collection inside out and back to front, with the label prominently displayed.
She captioned the image: "Show your label and ask #whomademyclothes for Fashion Revolution Day!"
Model Lily Cole, showed her support in a different way by sharing a photo of herself holding the campaign's logo:
Fashion Revolution Day marks the date two years ago when a garment factory collapsed in Bangladesh, killing more than 1,100 people and injuring another 2,500.
"We believe in a fashion industry that values people, the environment, creativity and profit in equal measure," states the campaign website.
Fashion writer Christobel Hastings has been helping to spread the campaign's message.
"Turning a blind eye to the problems doesn't dissolve our accountability - and I, for one, don't want to be prettily attired at any cost.
"That's why Fashion Revolution is asking us to bottle our curiosity, and keep it within grasp. We can choose to look at the social responsibility pages of our favourite high street retailers.
"By participating in Fashion Revolution Day, we can choose to show we care about the welfare of workers, the origins of our clothes, and the future of our fashion."
Scroll down to see more photos shared on Fashion Revolution Day 2015: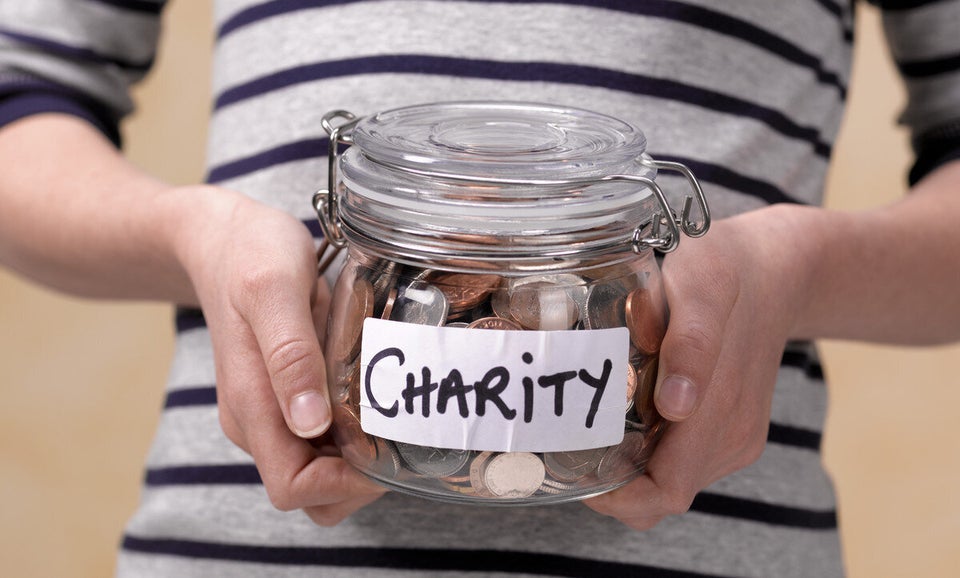 Tips For Ethical Shopping
Related