Protesters stormed town hall and smashed the window of an estate agent following a demonstration today.
The window of Foxtons estate agent in Brixton, south London, was broken and the words "Yuppies out" daubed on the shop front.
Hundreds of demonstrators managed to gain entry to Lambeth town hall but were removed by police with no arrests made, according to ITV.
Officers used tear gas on a group who also tried to break into Brixton Police Station .
The 'Reclaim Brixton' protest earlier today was attended by more than 1,000 people demonstrating peacefully against gentrification, evictions and high rent prices.
Brixton's Windrush Square was filled with demonstrators holding signs with slogans including "Love Brixton, hate Foxtons", "Social housing not social cleansing" and "Stop evictions".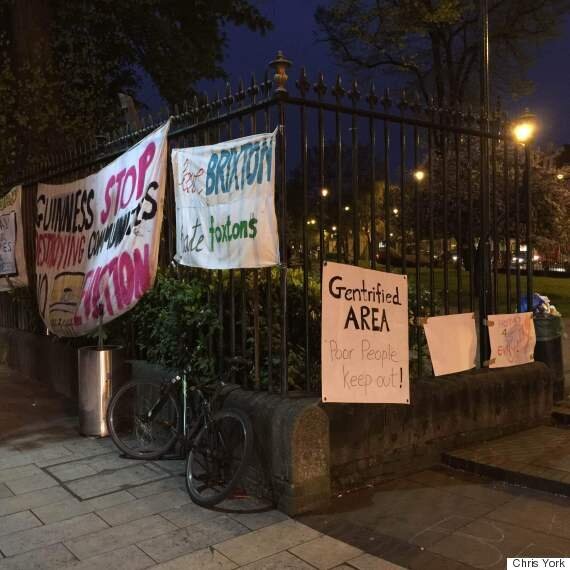 Despite the incidents, the majority of the protest remained peaceful, with many enjoying a street party into the evening.
A spokesman for the Metropolitan Police said: "At approximately 3.15pm a group from the demonstration gained access to Brixton Town Hall.
"Officers entered the building and the protesters were removed. There were no arrests.
"A group of protestors then made their way to Brixton Road where the window of a commercial premises was smashed and graffiti sprayed on the building.
"One man has been arrested on suspicion of criminal damage in relation to this incident.
"Groups of protestors remain in the area.
"Officers remain on scene and continue to monitor proceedings."
Reaction to the protest and the incident following it were mixed on social media.
Referring to the damage done to Foxtons, David Micklem tweeted: "Not in the spirit of #reclaimbrixton."
Kat Feather said: "Senseless acts of vandalism in the name of #reclaimbrixton This is not the way to democracy."
User @bcurrentmag added: "What is smashing up Foxtons in Brixton really going to achieve?"
Others were critical of the police. Simon Hardy tweeted: "Police react violently to protesters - people attached with pepper spray and batons."
Simon Eves posted: "Threat to property: expensive police response unit deployed immediately. Threat to human lives/livelihoods: group shrug."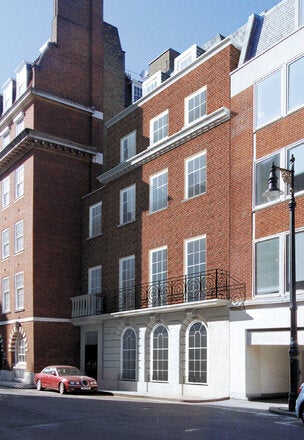 Terrifyingly Expensive London Property Sales