In August 2014, the England Rugby team was on the front of nearly every national newspaper in the UK.
But for once, it wasn't the men's rugby team who were the centre of attention. This time all eyes were on the women.
Following the victory two players were awarded an MBE in the Queen's New Year's Honours List. One of these was 29-year-old Sarah Hunter, vice captain of the England Women's Rugby Union team.
Hunter made her international debut aged just 23 and calls the World Cup win a "turning point" for women in sport.
We caught up with her to find out how she manages training, nutrition and her message for young women looking to take up sport professionally.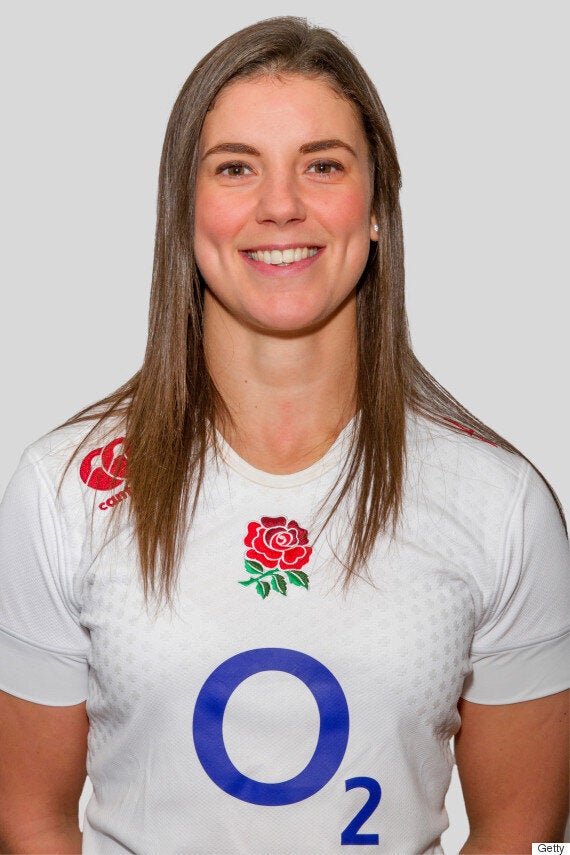 Tell us about a typical training schedule
Rugby is a multi-faceted game and therefore our training programme has to reflect this. Throughout the week our workouts will include a mix of strength, conditioning, fitness, speed and skills training.
Training has to fit in and around our full-time jobs, so we'll each do a few hours in the morning or evening.
We usually have a game on a Sunday so we take it a bit easier on a Monday. We'll do conditioning off-feet to reduce impact on our bodies and focus on recovery mobility sessions, including lots of stretching and rolling out tired muscles on a foam roller. We also focus on mobility on a Saturday, to prepare ahead of a game.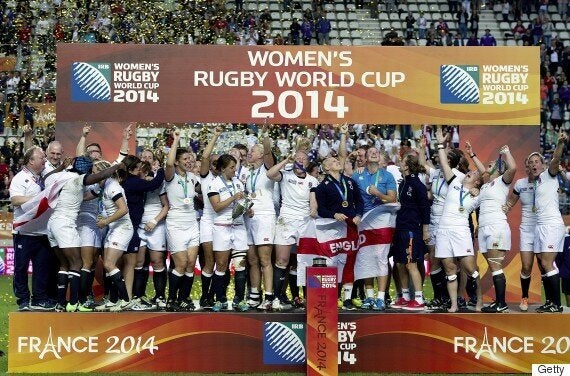 With all that training, how important is your diet in keeping you going? And what do you eat on an average day?
While I'm training my diet will always be based around the fitness sessions I'm going to being doing or have just completed.
If the session is going to be high intensity I'll need to consume more foods that will be higher in carbohydrates to give me more energy or if I've just done a strength-based session I'll consume some high-quality protein to speed up muscle repair.
I tend to eat regularly throughout the day to keep my hunger down and energy up. I make sure I stay hydrated and take creatine, Sports Vitamins and Omega 3 fish oils, as well as protein shakes after a work out - training can put a lot of strain on our bodies so I want to ensure that I have all nutrients I need to stay healthy.
On a typical day I'll eat:
Breakfast: Two poached eggs and one of slice multigrain toast, a glass of fresh orange juice (always 100% squeezed) and a cup of coffee made with skimmed milk and usually a small sugar to give me a little boost before training.
Mid-morning snack and afternoon snacks: low-fat yogurt and some fruit or some nuts as they are a good source of protein and good fats.
Lunch: Tuna salad with tomatoes, rocket, spinach, cucumber and beetroot with some rapeseed oil and balsamic vinegar. Lunch is often protein and plant-based, I tried to minimise the amount of carbs I have a lunch - obviously carbohydrates are important for energy but eating a balanced amount is important, but unused carbs can turn to fat.
Dinner: Marinated salmon with roasted vegetables including roasted butternut squash, peppers, courgettes, tomatoes, red onion. I try to get a balance of protein, vegetables and carbohydrates.
In the evening before I go to bed after a hard days training I will have Casein protein made with hot milk as this is slower releasing protein which helps your body to recover over night. The warm milk helps to aid sleep which is important for a healthy lifestyle.
I have the biggest sweet tooth so generally any sort of chocolate, cake, biscuit, any sugary item really that you shouldn't overindulge in is my guilty pleasure. However when I'm tucking into some chocolate I'll always try to justify it to myself by saying everything is allowed in moderation or I'll just work a bit harder when I'm training next to burn it off!
How do you let off steam and relax?
I'm not one to let off steam in a big way! A good catch up with friends over a coffee or a mooch around the shops for a bit of retail therapy is my ideal way to switch off from rugby.
If you could say one thing to young women considering a career in sport what would it be?
To have a dream goal of where you want to get to. Remembering sometimes your end goal can be years away so have smaller short term goals and targets you can reach so you know you're on the right track and have the motivation to keep going. As the journey to reaching your ultimate dream is not always smooth.
And above all else make sure you enjoy and have fun in what you're doing along the way!
Sky Sports will show more women's sport than ever before in 2015. Events include every ball of the Women's Ashes, Ladies European Tour golf, the Solheim Cup, IRB Sevens Women's World Series rugby, the Netball Superleague and World Cup, and National Badminton League.
This April we're running a Fitspiration campaign, where we're championing fitness as a positive addition to life rather than always being about weight loss. From inspirational interviews to easy-to-follow exercise tips, we hope to inspire everyone to get out there and have fun. Trust us, your body will thank you for it. If you'd like to contribute email uklifestyle@huffingtonpost.com or tag us on social media using the hashtag #HPFitness