Inspirational women who have used their influence as entrepreneurs to make a positive difference to the lives of others will be honoured at the WIE award ceremony on Monday 27 April.
There will follow an innovative fashion show debuting the 'Legacy Collection' from the LDNY Foundation - a charity that helps young people from lower income families gain entry into the creative industries.
T​he show will highlight the next generation of design talent from the London College of Fashion, UAL and Parsons New School in New York, as well as the work of female artisans from Mongolia, Peru, India, Ethiopia and Papua New Guinea.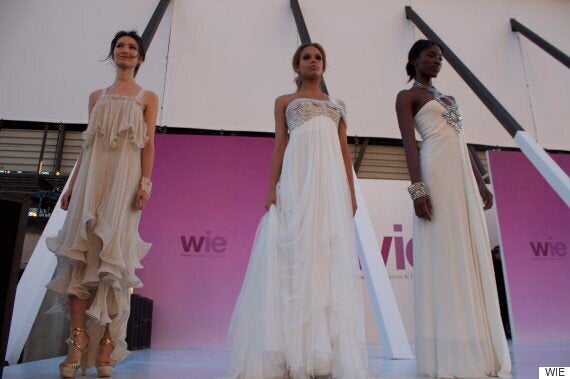 Models at the very first WIE in New York, 2010
Following the event, the designs will be showcased at Liberty. Ed Burstell, the Managing Director of Liberty said:
"Liberty is delighted to be supporting Women: Inspiration and Enterprise and the LDNY Foundation initiative which firmly puts sustainable fashion on the world stage.
"In our continual bid to support new and emerging design we look forward to raising funds through the sale of this collection in-store for educational grants and scholarships to London College of Fashion, UAL and Parsons."
For more information about the event visit the WIE network website.