AFC Bournemouth all but clinched promotion to the Premier League on Monday night and their fans celebrated in emphatic style, with 11,000 supporters invading the pitch at Dean Court after their 3-0 win over Bolton Wanderers.
But in 1997, the seaside club were so broke that a collection was arranged around the town centre in Bournemouth, as fans turned up in their droves with buckets collecting money to raise funds for their beloved team.
Nine years later the seaside club nearly dropped out of the Football League as the Cherries were placed in administration for the second time with debts of around £4m. The club was eventually saved by current chairman Jeff Mostyn who managed to raise the funds and has successfully guided Bournemouth through their difficult financial period and out of administration.
Next season Bournemouth with be competing with Europe's elite clubs and can proudly boast that they have the youngest and one of the most talented managers in the Premier League in 37-year-old Eddie Howe, who has only been in management for six years.
"This club was on its knees six or seven years ago. We had nothing, the bailiffs coming in every day, people not getting paid and being made redundant. But a group of supporters put their hands in their pockets to keep the club alive and they are reaping the rewards." Howe said.
The rise and rise of Bournemouth to the Premier League is a footballing fairytale that hopefully won't turn into a bad dream.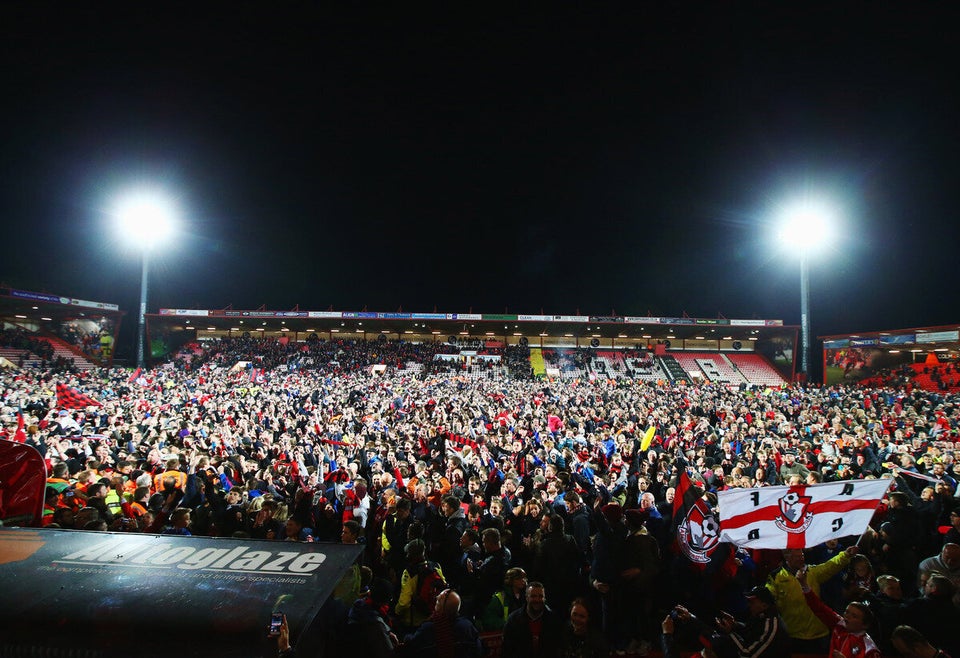 Bournemouth Win Promotion To The Premier League